A man has reportedly being stabbed in the chest with scissors in a suspected road rage incident in Wiltshire - the second in less than 24 hours.
According to The Sun the victim was stabbed while filling up his car at a Morrisons petrol station on Cepen Way North, in Chippenham, shortly before midday Friday.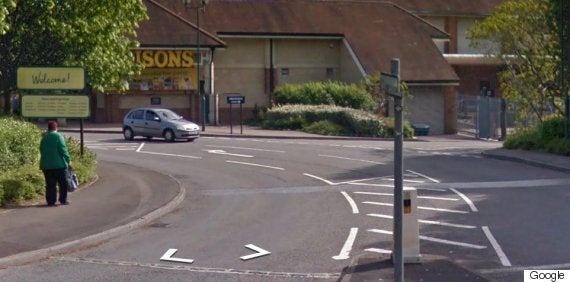 A man was stabbed in the chest with a pair of scissors at a Morrisons petrol station in Wiltshire on Friday
The BBC reported that a man had been arrested in connection with what it called an alleged road rage attack.
The victim was taken to Great Western Hospital but it is thought he was not seriously hurt, The Sun said.
Wiltshire Police said the petrol station had been closed and a cordon had been put in place while officers gathered evidence, but it was expected to be re-opened later today.
Related