He's used to spending most of his time in the water, so Tom Daley was the perfect choice to help raise awareness of Shark Week in the UK.
And the fact he was required to wear minimal clothes in order to have one of the predators painted onto his body was always going to go down well with his fans.
But some of those fans have also questioned why the Olympic diver as associated himself with SeaWorld, who are behind the campaign, as have animal rights organisation, PETA.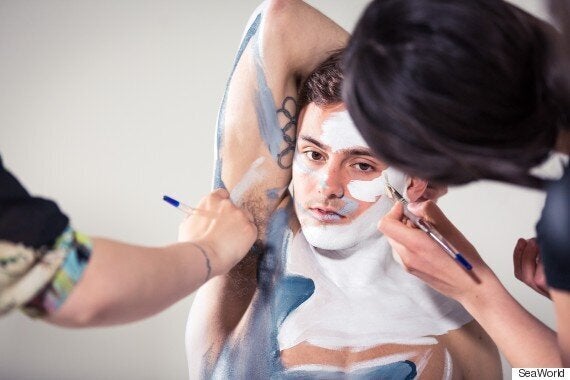 The 21-year-old teamed up with SeaWorld Parks & Entertainment to create the striking image in a bid to 'challenge misconceptions surrounding sharks and highlight the vital role they play in the health of the ecosystem', according to the press release.
SeaWorld, which has 11 parks across the United States, was the subject of a 2013 documentary, 'Blackfish'.
The film focused on Tilikum, an orca held by SeaWorld, and the controversy over keeping killer whales in captivity. The company saw its stock fall by 50 per cent in the wake of the film.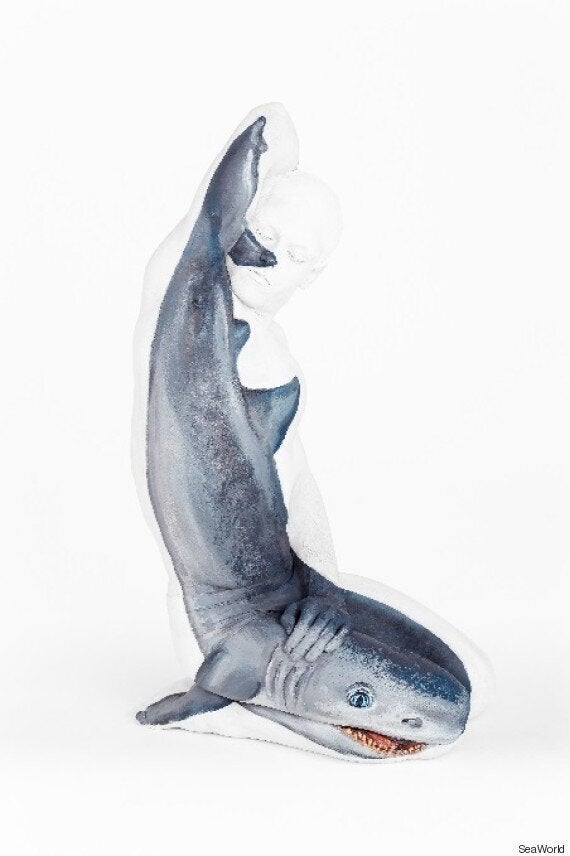 Talking about his involvement in the campaign, Tom said: "I've always been really fascinated by sharks. They're incredible marine animals, but not always in the news for the right reasons.
"Sharks play a vital role to the health of the ocean," he continued. "They keep fish populations balanced and protect habitats. Without sharks, the health of the ocean ecosystem would completely change."
But in a statement given to HuffPost UK, animal welfare group PETA have urged Tom to distance himself from SeaWorld.
"SeaWorld confines social and self-aware animals to tiny pools with chemically treated water where they are forced to perform silly tricks," the statement reads.
"If the company were a true conservation organisation, it would have already released these animals to appropriate sanctuaries.
"We commend Tom's desire to save sharks and will be in touch with him to urge him to support conservation efforts that actually help protect fish instead of corporations that exploit animals for profit."
After seeing the pics, Tom also faced a backlash from fans on Twitter, who asked why he is affiliating himself with SeaWorld.
We have reached out to Tom's rep for further comment.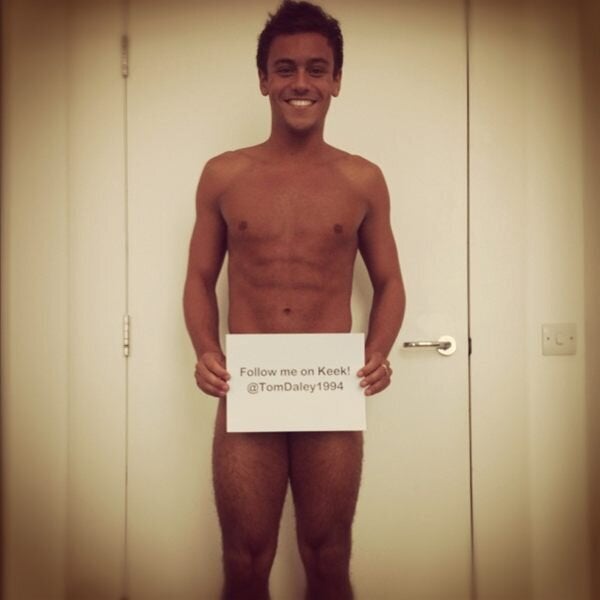 Tom Daley
Popular in the Community