A five-year-old girl died after a tree attached to a swing in a children's play area fell on top of her.
Alexia Walenkaki was playing in the London park with her mother nearby when the tragedy happened on Friday afternoon.
The young girl sustained severe head injuries and suffered a cardiac arrest. She was later pronounced dead in hospital.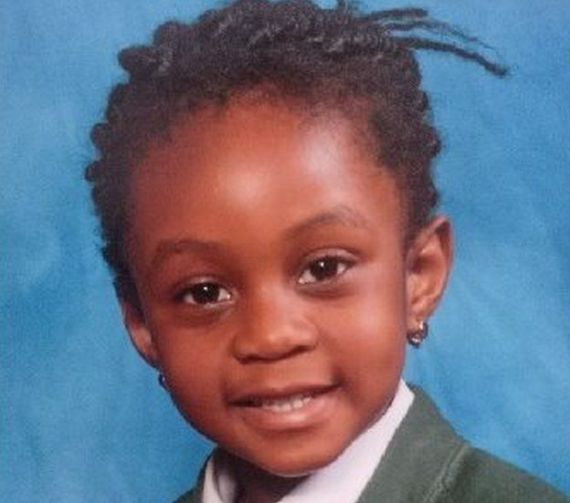 Alexia Walenkaki
On Monday, her family spoke of their devastation of what took place in the Mile End Park.
Alexia's mother, Vida Kwotuah, told the Evening Standard that her daughter was playing with other children.
Her mother said they would be leaving in 15 minutes and told Alexia not to go far.
The mother-of-two, from Poplar, continued: "She said 'ok mummy' and ran back towards the play area. She loved being at the park, we went around five times a week.
"I was watching her every move, I sat where I could see her and keep an eye on her. All of a sudden I see this log falling down and I started screaming."
Police were called at about 5.30pm and attended the scene with paramedics.
She was taken to hospital but was pronounced dead about an hour later.
The area was cordoned off by investigators following the incident.
Anyone know what happened in Mile End Park? @ELAdvertiser #MileEnd pic.twitter.com/MZ5b2XeS1X

— JN Harmer (@DrySalvages) July 19, 2015
Alexia, who was a pupil at Stepney Greencoat Church of England Primary School, would have celebrated her sixth birthday on Saturday.
The Metropolitan Police confirmed that officers believe a tree fell on the girl.
Mile End neighbourhood policing team offered their condolences to Alexia's family, and asked that any speculation that this was a violent attack desist.
We would like to express our sincerest condolences to the family of Alexia Walenkaki, who tragically died in Mile End Park on Friday.

1/2

— Mile End SNT (@MPSMileEnd) July 20, 2015
We are aware of rumours/speculation that this was from a violent assault

This is not true & would ask, out of respect, that rumours stop

2/2

— Mile End SNT (@MPSMileEnd) July 20, 2015
The Mirror Online reported Ms Kwotuah paying tribute to her daughter.
She said: "Alexia was full of life. Everyone who saw her fell in love with her. She was really bright and sociable and very independent.
"I just feel the void. It's not something I want any parent to go through."
A post-mortem examination is due to take place Wednesday and a joint investigation has been launched by the Met Police and the Health and Safety Executive.
The council has closed the play area "until further notice".
Flowers have been laid at the gates to the park following the terrible accident.
Flowers left at gates of Mile End Park playground where Alexia Walenkaki, 5, died in zipwire accident on Friday. @LBC pic.twitter.com/XNPr9dRnfP

— Simon Conway (@SimonConway) July 20, 2015
ALSO ON THE HUFFINGTON POST:
Man Charged With 'Road Rage' Murder Of 79-Year-Old Donald Lock
Mother Installs CCTV To Solve Chilling Mystery Of Scratches At Family's Door
Moment London Bus Has Roof Sliced Off After Driver Took Wrong Turn