A Fox News presenter suggested on Monday that the ocean should be cleared of sharks to prevent the animals coming into contact with humans.
Sharks injured a number of swimmers this summer in the United States.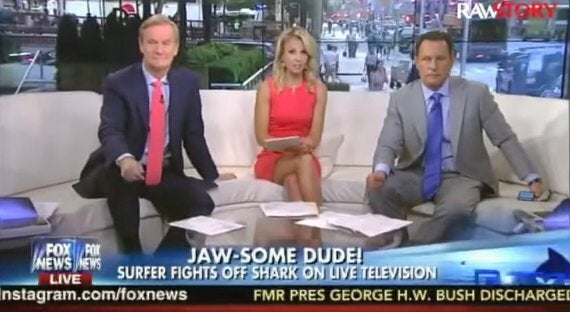 (L-R) Steve Doocy, Elisabeth Hasselbeck and Brian Kilmeade
During an episode of "Fox and Friends", Kilmeade, 51, said the attacks on "just swimmers" in North Carolina is not that worrying, but now a shark has dared to target a champion surfer, now is the time to panic.
Fanning, an Australian world champion surfer, was grabbed by the shark in the middle of the contest.
He can be seen leaping from his board and disappearing under the water. Fanning said after the incident that he punched the shark, which had become tangled in his surfboard leash.
He swam towards shore and was picked up by crews on jet skis.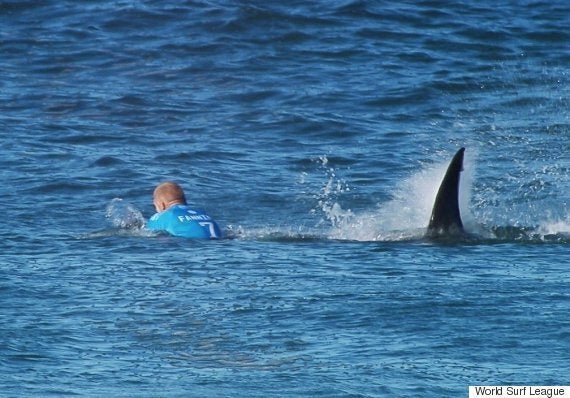 The shark appears behind Fanning
Speaking of the attack, Kilmeade said: "I think the most shocking thing is that after you hear about the six attacks in North Carolina, okay, these are just swimmers.
"But then when you see a champion surfer and you have a three camera shoot and an overhead shot, [you] say, 'Oh my goodness, it could happen anywhere'."
He continued: "You would think that they would have a way of clearing the waters for a competition of this level. But I guess they don't."
Co-host Elisabeth Hasselbeck chimed in, agreeing: "If a three-time world champion surfer isn't safe, who is?"
She added: "The shark should be afraid of him."
People mocked the Fox News host's comments, by coming out with even more ridiculous scenarios.
The New York Post reported last month that experts believe the shark "problem" is down to too many people, rather than too many sharks.
George Burgess, director of the Florida Program for Shark Research, said: "We're basically flooding them out of their own home. It's a function of how many people we've got."
The expert added: "You get this unholy mix of bait fish, sharks and humans together. When you have that, you're going to have some bites."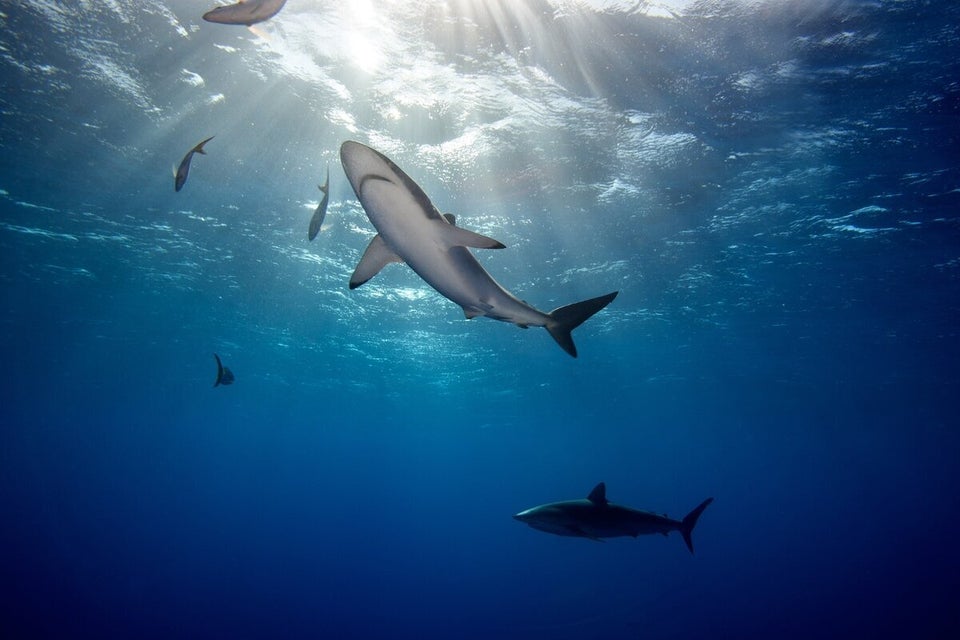 The Beauty Of Sharks