Jeremy Clarkson has sparked another furore, after making a homophobic slur on Twitter.
The former 'Top Gear' host quipped about becoming a 'fudge packer' - a derogatory gay term, last heard in the 1930s - as he posed outside a fudge factory with former co-host Richard Hammond.
Posting the snap on Twitter, he wrote: "We have got jobs at last. Here. As packers."
Richard also posted the snap, adding: "Finally, work. We start today as packers."
Needless to say many users of the social networking site were outraged by his antiquated comments:
This isn't the first time Clarkson has been accused of being homophobic, though.
In 2010, Alastair Campbell revealed that he made a joke about being "bummed" during filming for 'Top Gear', in scenes that did not make it on air.
The former aide to Tony Blair wrote in his blog: "I cannot remember how the subject of homosexuality came up, but I said at one point that he wasn't very sound on gay rights … 'Oh yes I am,' he said, adding, to more laughter from the largely adoring (of him) crowd 'I demand the right not to be bummed.'"
Jeremy is currently in Australia with Richard and fellow ex-'Top Gear' star James May as they host the latest leg of their live tour.
Richard and James then quit in loyalty to their pal, with Chris Evans now taking the reigns on a revamped version of 'Top Gear'.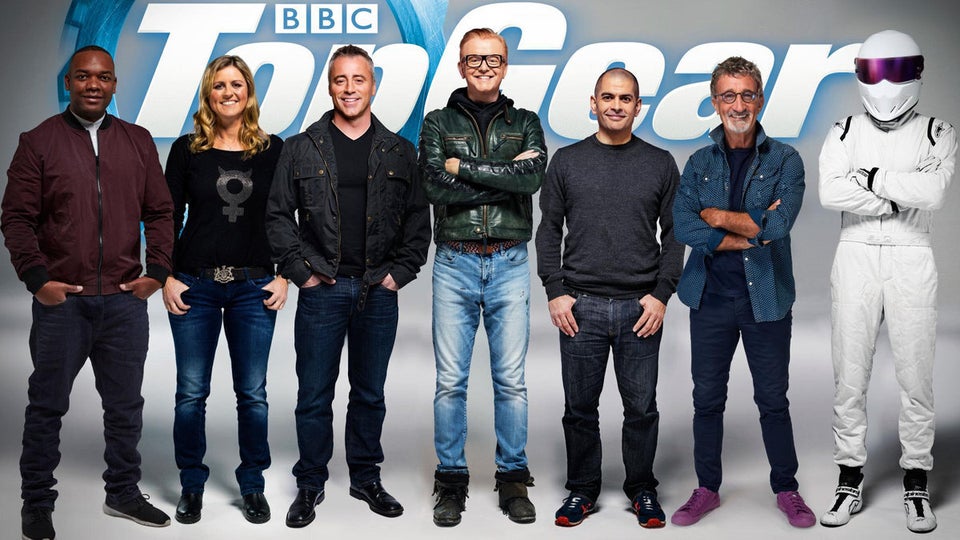 'Top Gear': The Best Bits