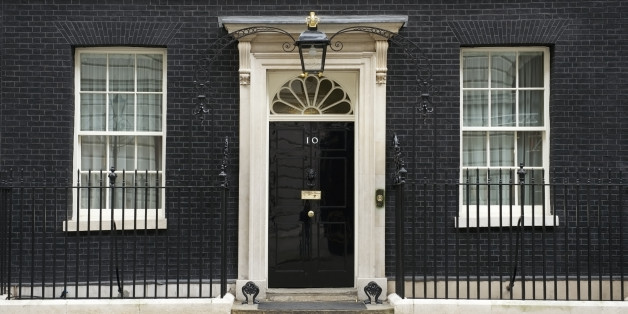 Getty Images/iStockphoto
A letter written by a junior doctor to David Cameron has been shared over 150,000 times on Facebook after she was refused permission to deliver it by police guarding Downing Street.
Janis Burns works at the Royal Brompton & Harefield NHS Trust as a junior doctor in an intensive care unit, and decided to pen the letter to the Prime Minister after reading about politicians' belief that there is not a twenty-four hour NHS.
The 34-year old has been left astounded by the success of the letter, which she posted to Facebook after having been denied access to the post box of No 10 by police.
At the time she posted her disappointment to Facebook.
Police guarding the entrance to Number 10 wouldn't accept my letter to pass it on to DC, I have to post it via Royal Mail

Posted by Janis Burns on Friday, 17 July 2015
Now though, her letter has been shared close to 200,000 times on the social network.
Read Janis' letter as posted to Facebook below.
Dear Mr Cameron, On Wednesday morning this week I returned to work at 0800. I worked the weekend in Intensive Care as...

Posted by Janis Burns on Saturday, 18 July 2015
In a personal plea to the Prime Minister, Janis writes: "I would like you to look me, and every other doctor in the NHS, in the eye and tell us that you genuinely believe that we are being adequately paid for all the responsibility that rests on our shoulders."
She lambasts government policy on doctors' pay, writing: "In summary you need to pay doctors, nurses and all the allied health professionals an appropriate salary that reflects the important roles we actually do in providing the 7 day a week service that we currently provide."
Janis is not the only member of NHS staff to take exception to assertions made by government ministers.
Health Secretary Jeremy Hunt's claim that the NHS does not provide seven-day service, and requires new legislation to do so, received a strong rebuttal from hospital staff.
The #ImInWorkJeremy hashtag trended throughout the UK this weekend, as NHS workers highlighted their hard work on social media.
#ImInWorkJeremy : My consultant, a GP and I on Sunday. And it's my birthday! pic.twitter.com/aCGrMTMEgT

— DrJavidAbdel (@thisfoolj) July 19, 2015
From porters to paramedics - thanks to all #NHS staff looking after Londoners this wkend - as always! #ImInWorkJeremy pic.twitter.com/eMEN1iT1I5

— Sadiq Khan MP (@SadiqKhan) July 18, 2015
Jeremy Hunt took to Twitter to respond to NHS staff.
To drs on shift 2day: thx 4 ur hard work. Now we need 2 reflect that professionalism wth modern contract 2 make NHS safer!#ImInWorkJeremy

— Jeremy Hunt (@Jeremy_Hunt) July 18, 2015