The full extent of the damage at a mill in Cheshire, where three people are still missing after a blast and subsequent fire has been revealed in shocking new pictures.
A "major incident" was declared last Friday when an explosion hit Wood Flour Mills, in Bosley near Macclesfield, reducing the four-storey structure to rubble.
Three people remain unaccounted for. A body was recovered from the wreckage on Sunday but has not yet been identified.
Fresh images released on Tuesday by Cheshire Fire and Rescue Service have for the first time revealed the extent of the damage.
The below images show the extent of the challenge faced by search teams.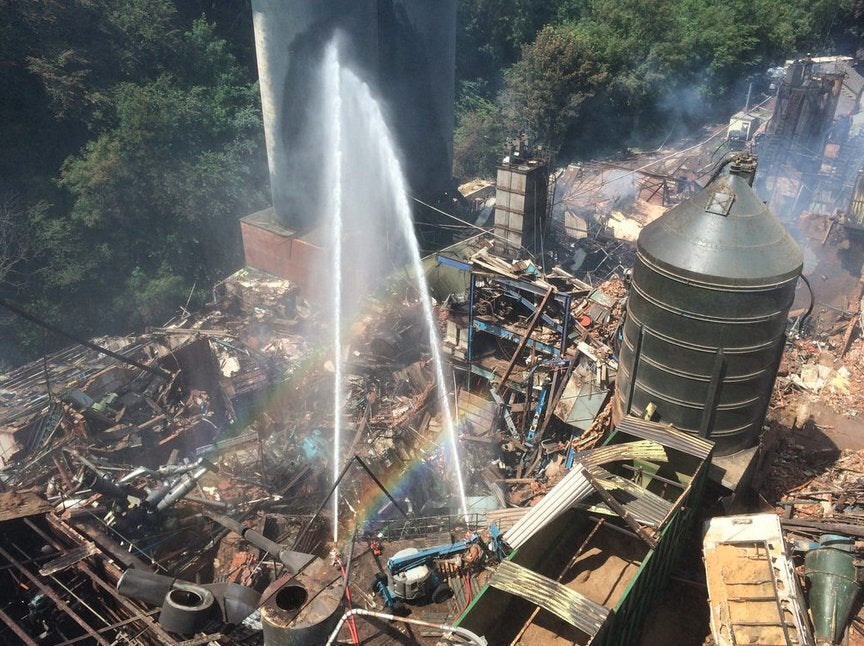 Bosley Mill Explosion PICTURES