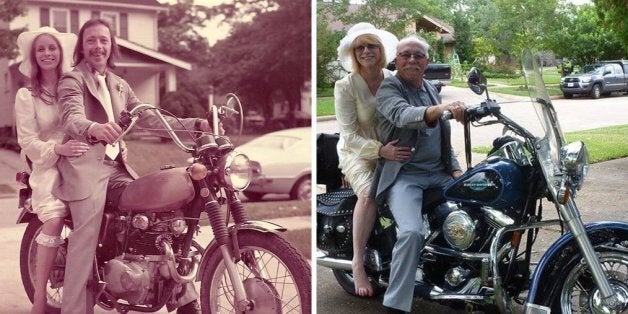 Being married 40 years is no mean feat and this couple simply couldn't be happier to be together.
To mark the momentous occasion they decided to recreate their 1975 wedding photos by putting on the same outfits that the bride made for the big day - and they still fit perfectly.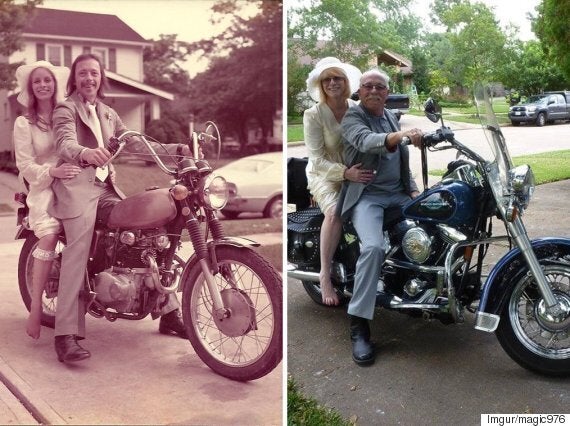 The couple then recreated two of their wedding photos: one sitting on a motorcycle and another staring lovingly into each-other's eyes.
Their son Redditor, Magic976, who shared the photos, explained how the couple met: "[My father] was smooth. They met in a bar called 'The Lower Level' and his first words to her were 'You wanna Boogie?'"