A 12-year-old girl has died in a swimming accident during a school trip to France.
The pupil at the Wolfreton School in Hull was taken to hospital in Limoges after the accident on Tuesday afternoon.
She was among 24 students and three staff who were on the trip to an adventure centre in the Massif Central.
Dave McCready, headteacher at the school, said: "We are all deeply saddened by this tragic event and our thoughts and prayers are with the student's family at this difficult time."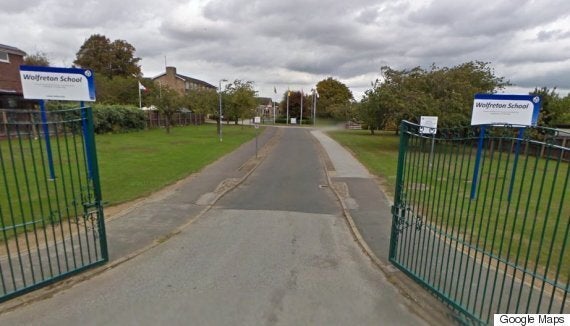 The girl was a pupil at Wolfreton School in Hull
France Bleu reported the girl had spent several days at the centre and was among a group playing in a lake and jumping from a pontoon.
The pontoon then overturned and some of the children were trapped underneath. The lifeguard dived down twice before finding the girl, it was reported.
An inquiry into the death will now be opened in France.
Mike Furbank, East Riding of Yorkshire Council's head of children and young people, education and schools, said: "The council is providing close support to the school and to the student's family in these tragic circumstances and arrangements are being made for other members of the school party to travel home as soon as possible.
"Our deepest sympathy is with the student's family, the pupils, staff and everyone else in the wider school community."
Steve Scott, managing director of tour company Activ4, said: "We can confirm that a student on one of our trips to the south of France passed away this morning following a swimming incident yesterday afternoon.
"At this stage the exact circumstances surrounding the incident remain unclear.
"The owners of the activity centre and senior management from Activ4 are working closely with the local authority and the school to provide all necessary support and assistance."