Britain's leading LGBT charity, Stonewall, is calling for the government to publicly condemn gay conversion therapy after research revealed that one in 10 healthcare workers had witnessed colleagues express their belief in the archaic treatment.
The shocking statistic rises to 22% in London health and social care environments, and has been hailed "incredibly harmful and dangerous" by Ruth Hunt, Stonewall's Chief Executive.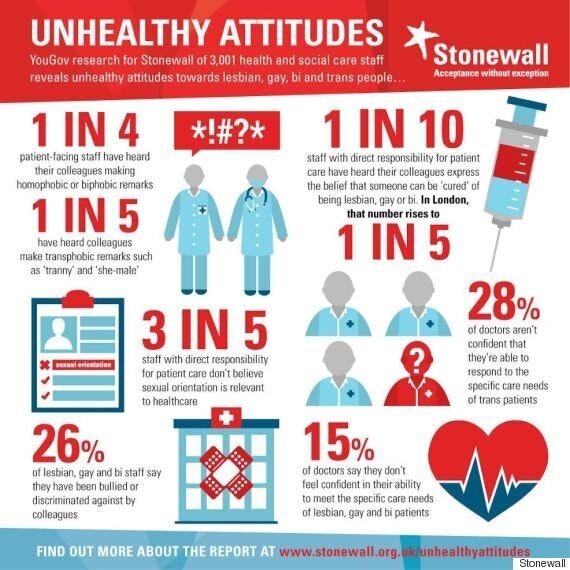 Stonewall's survey with YouGov revealed shocking statistics
Before the General Election in April, David Cameron said that the therapies were "profoundly wrong" and pledged to "protect people from harm" under a Conservative government.
Jane, a psychotherapist from the West Midlands said: "A leaflet was put up on a work noticeboard that promoted gay conversion therapy. I brought this to the attention of my manager, who put the leaflet on her desk. It was taken from her desk and re-pinned on the noticeboard.
"I feel that the two openly gay people in the team were given responsibility for a response to the issue on behalf of the team and it was kept secret from others."
Further findings from the Unhealthy Attitudes survey, conducted by Stonewall and YouGov, revealed that three out of four healthcare workers said that they'd received little to no equality or diversity training, leaving them in the dark on the health needs of LGBT people, the rights of same-sex partners and parents and how to use inclusive language.
Hunt recognised a "worrying gap in knowledge" among healthcare workers, after the survey found that only 25% of health and social care staff had had equality and diversity training. Of those, only 17% said that the legal rights of transgender staff and patients were covered.
She added: "Health and social care services have a duty to treat people fairly and equally. Yet, as this report shows, there are worrying gaps in knowledge and training relating to lesbian, gay, bisexual and trans people."
"This is creating a healthcare system that treats both its LGBT patients and colleagues unfairly leading to inevitable on-going health inequalities."
Transgender patients appear particularly at risk of poor treatment, as Unhealthy Attitudes uncovered that 28% of doctors admitted that they didn't feel confident they could respond to the needs of transgender patients.
Fiona, a social worker from the North West said: "I have heard negative comments, referring to individuals as 'it' or 'she males'."
Speaking of what Stonewall hope to achieve, Hunt said: "We are releasing this research to highlight the importance of investing in and committing to LGBT equality. Stonewall, and LGBT people and organisations up and down the country, have the skills and resources to work with healthcare providers, health and social care education providers, NHS Trusts and social care organisations to achieve this.
"We want to ensure that everyone, everywhere is accepted without exception."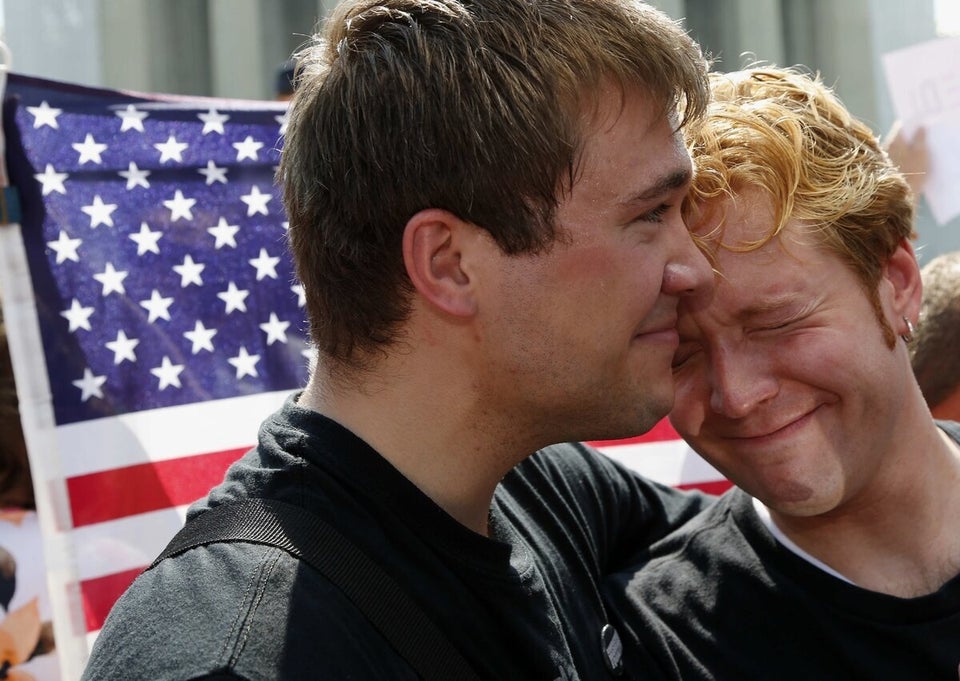 Gay Rights Movement Through The Years
Popular in the Community