This time, Ecclestone was pictured in a private jet with a sleepy Sophia mid feed and her husband in the background.
Not referring to what's obvious, Ecclestone, 31, simply wrote on Instagram: "Homeward bound".
However unlike the last photo, her latest brelfie elicited a much more positive response from her 149,000 followers on Instagram, praising her for continuing to post breastfeeding photos.
One person wrote: "Wow... One of the most beautiful natural pics I've seen in a long time! God knows how people can get offended by breastfeeding in public!"
Another added: "Well done for continuing to breastfeed your lovely daughter and posting photos, nothing offensive in this, its what breasts are for people!! Happy family shots."
And one fan even believed this was the "best pic yet".
There were a couple commenters who didn't welcome the photo, with one person saying: "I get it... It's natural so is having a crap .. Just don't want to see it on my feed."
When Ecclestone shared her first brelfie back in June, she was criticised for sharing her "boob in public".
One fan wrote on the initial brelfie: "We all know it's a beautiful thing and your child has to eat blah blah blah pump before you go out or cover up.
"Nothing in this world is private everyone wants to expose themselves and their baby I don't get it really."
Speaking to Lorraine on 22 June about the commotion the photo caused, the 31-year-old mum said: "I think parenting in general, people always have such an opinion and it divides opinion.
"I'm kind of over trying to please anyone, I just do whatever feels right and I think as a mum you just follow your instinct of what feels right to you."
The mother-of-one admitted she thought the photo was cute and had no idea it would cause as much controversy as it did.
She added: "I just thought it was a beautiful photograph of the person that I love so much and on holiday and it was a special moment and that was really the only reason to share that picture."
The 31-year-old had her first child Sophia with husband Jay Rutland in March last year.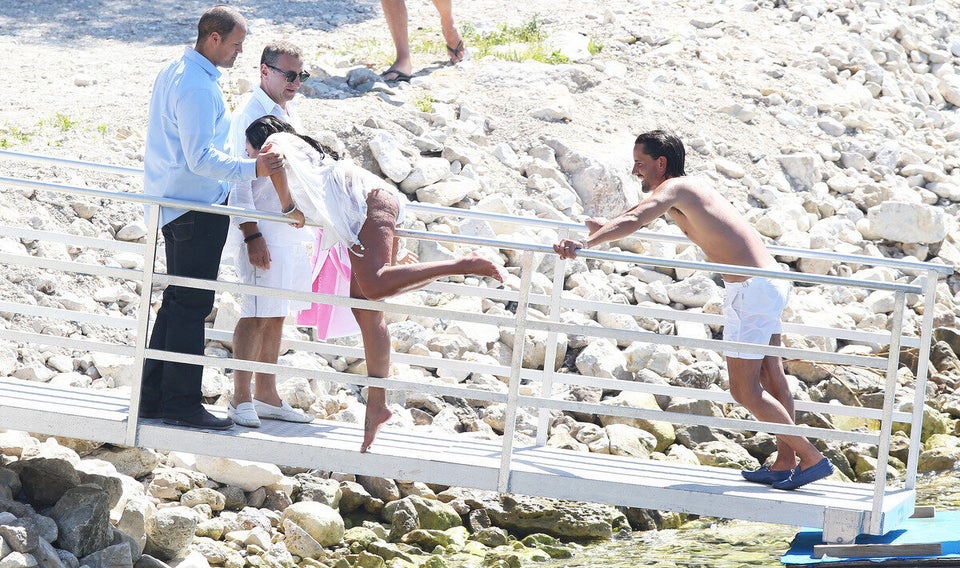 Tamara Ecclestone Wedding
Related