While sporting a pair of full-sleeve tattoos today wouldn't cause many people to bat an eyelid, this hasn't always been the case for women with a penchant for body art.
But as these fascinating vintage photos show, tattoos aren't just a current fashion trend and have been bravely worn even as far back as the 1920s, when a women with an inking was practically unheard of.
The pictures are part of a new book titled 100 Years of Tattoos, which features over 400 photographs, many published for the first time, showing the body art movement throughout history.
And, as expected, the ladies featured look incredible...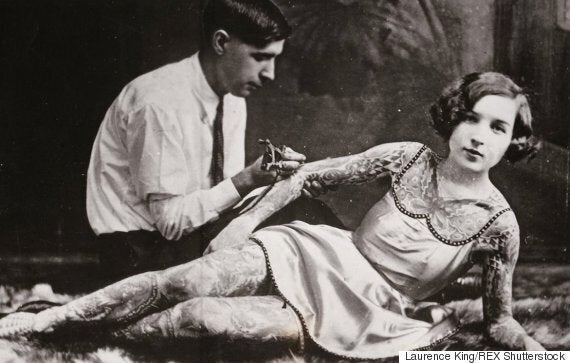 Woman getting tattooed in late 1920s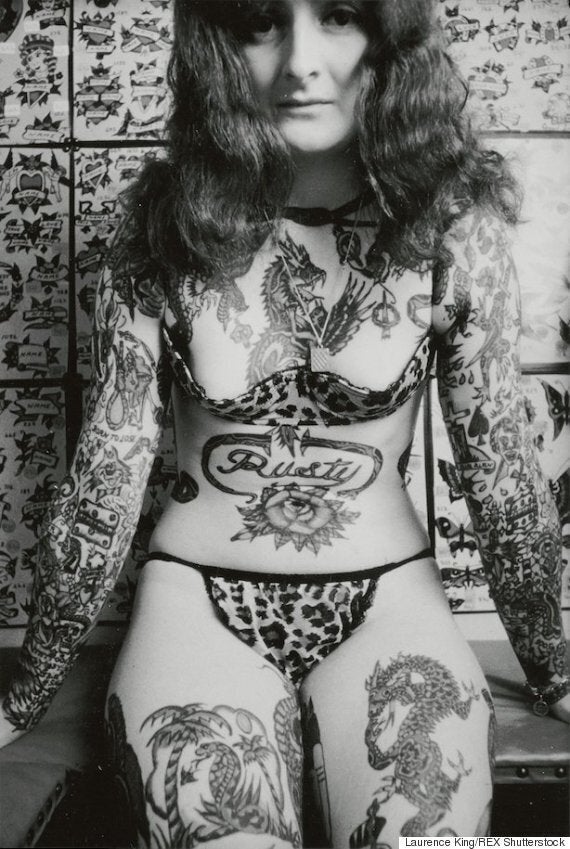 Janet 'Rusty' Skuse was honoured by Guinness World Records as Britain's most tattooed woman. By 1964 her collection had swelled to over 62 designs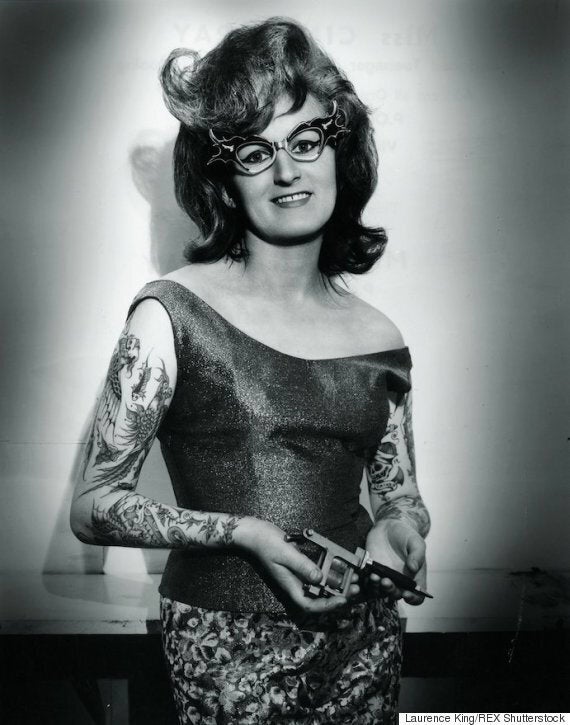 Australian pin-up girl Cindy Ray in 1969
100 Years of Tattoos by David McComb will be published by Laurence King in September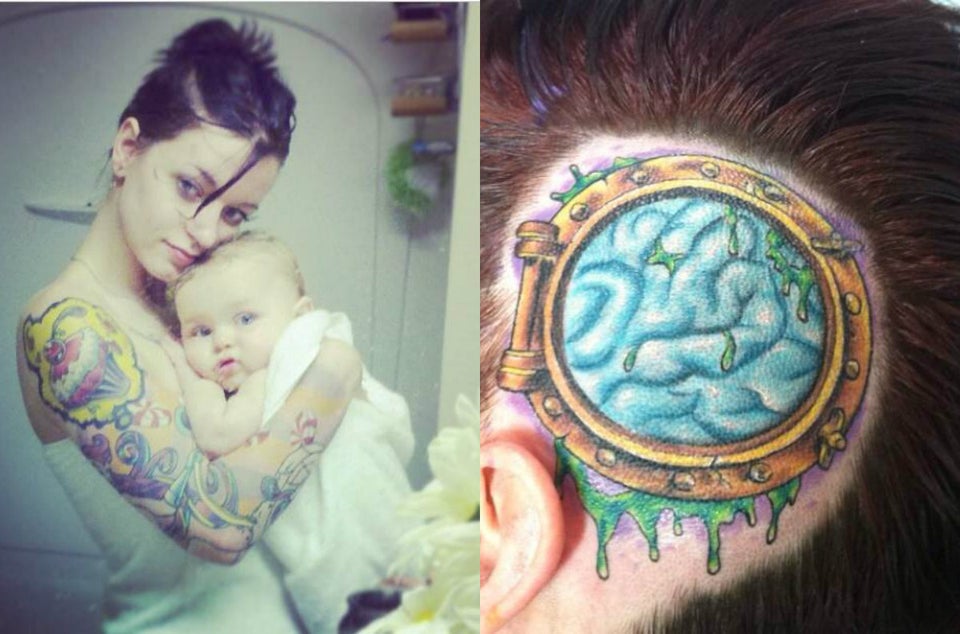 Women's Tattoos -- And The Meaning Behind Each