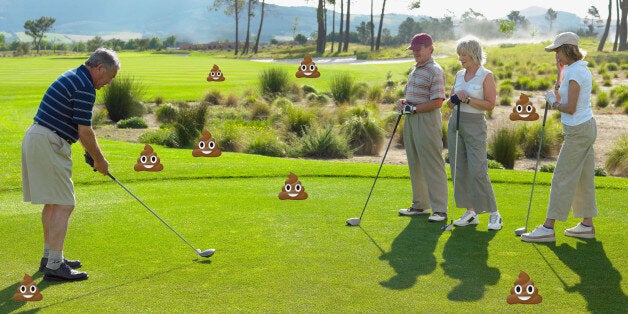 Groundskeepers at Stavanger Golf Club in south-west Norway are plagued with a perplexing problem - someone is defecating all over their course and leaving no trace except large poos and a trail of minor disruption.
Even stranger, the mystery pooper has been using the green as a toilet for almost ten years.
Kenneth Tennfjord, who maintains the green at the club, told Norwegian newspaper Rogalands Avis: "He has a couple of favourite holes. And we know it is a man because the poos are too massive to be from a woman.
"In the early years the stools were relatively hard but they've changed. Perhaps he's been taking laxatives or maybe he doesn't have the best diet."
The club even set up all night flood lights to deter the phantom defecator, but they were mysteriously disabled soon after. Another groundskeeper, Frode Jørmeland, said: "He climbed up a tree next to the lights and wriggled far out on a branch and dismantled the spotlights. How he managed the feat without electrocuting himself or falling is a riddle."
The club's manager, Steinar Fløisvik, said: "Our idea is that it could be someone who, for unknown reasons, hates the game of golf. Alternatively, the person may have a fetish or suffer from mental problems."
All we know is, this man is very resourceful.