Meryl Streep has been known to transform herself on screen - from Margaret Thatcher to Karen Blixen, via a Jewish rabbi - but this may be her most out-there effort yet.
While she previously belted out some ABBA tunes for the screen version of 'Mamma Mia', this is a whole new gig, with the Oscar winner playing a hard-rocking singer and guitarist in 'Ricki and the Flash'.
Watch Meryl in action in our Exclusive Clip above...
As Ricki Rendazzo, she is a guitar heroine who followed her dreams of rock and roll stardom, but tripped over a few people along the way. Returning home, she gets a shot at redemption and a chance to make things right with her family.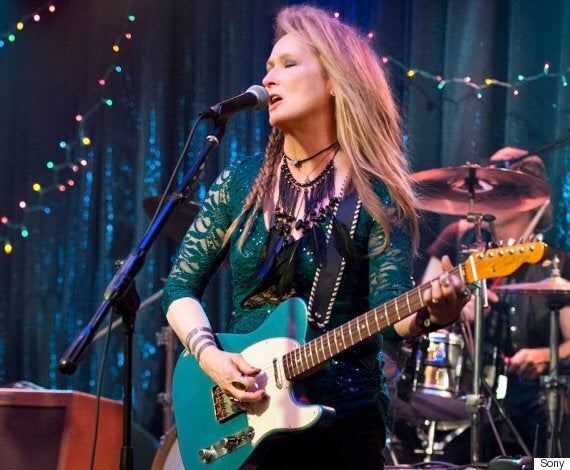 Meryl learns to shred for her role as Ricki Rendazzo
Ricki and the Flash is in UK cinemas from 4 September. Watch the trailer below...