Sarah Harding made no secret of the fact that she was feeling anxious ahead of her 'Coronation Street' debut on Thursday night, admitting viewers would be expecting 'high standards'.
And the former Girls Aloud star's nerves about arriving on t'cobbles didn't look like they'd eased up as her debut episode aired.
See a clip of Sarah's acting (story continues below)...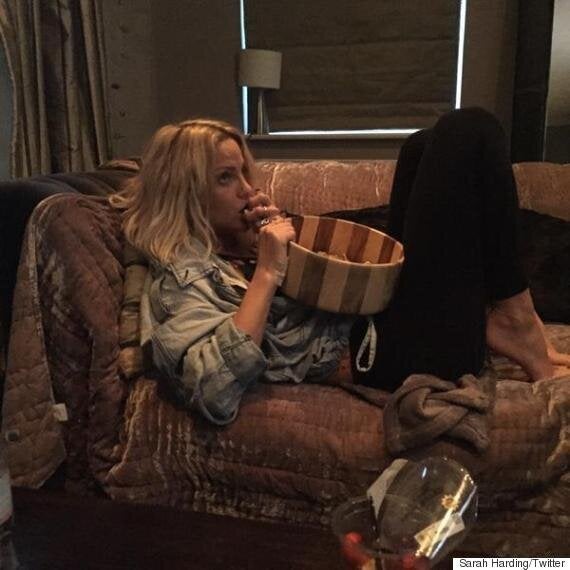 Sarah Harding was looking a little anxious as she watched her 'Corrie' debut
"I hope I've done the soap justice," she added. "But there are going to be people who go, 'Oh, she can't act'. I'm just going to go, 'It is what it is'."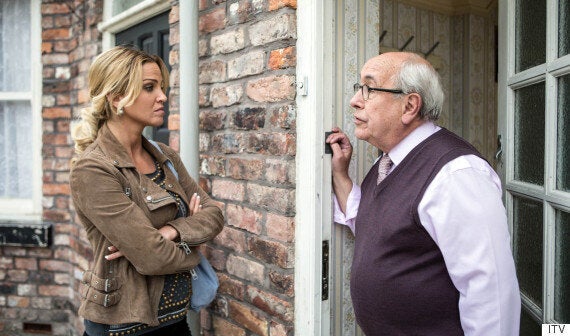 Unfortunately for the 33-year-old star, that's exactly what happened, as viewers took to Twitter to lambast the singer's acting ability.
But not everyone thought Sarah was rubbish...
What did you think of Sarah's 'Corrie' debut? Watch the clip above of her in action and leave a comment below...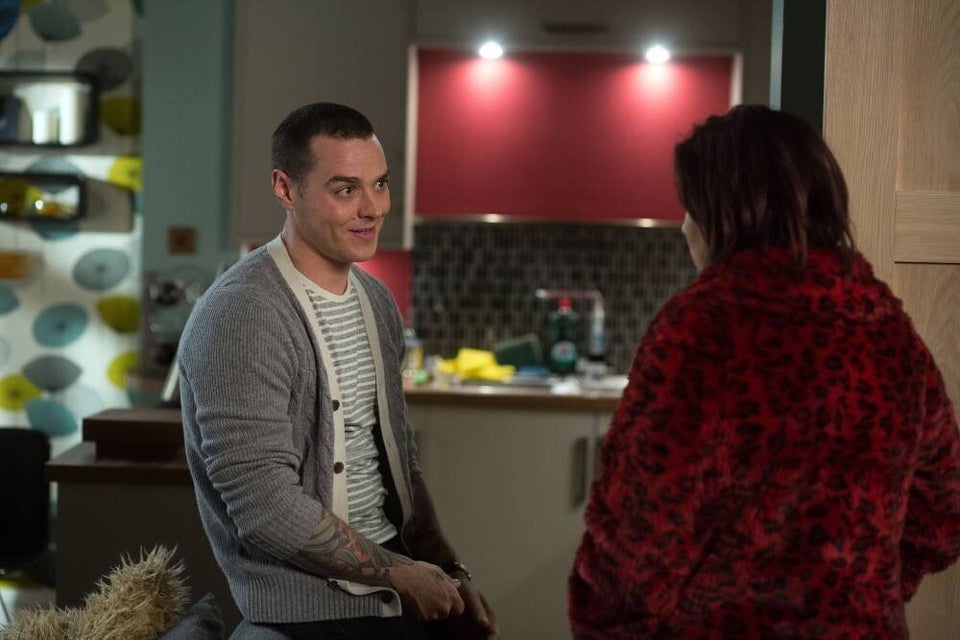 Popstar to Soapstar