Dapper Laughs, whose misogynistic jokes triggered a huge backlash that led to his TV show being cancelled, has complained his critics failed to "educate" him about rape and sexism.
The comedian, real name Daniel O'Reilly, became popular on social media and had a brief run with an ITV2 show before he was forced to retire the persona, after criticism for jokes about, among other topics, street harassment of women.
He is now re-launching his career - and the persona - and said, in an interview with The Sunday Times (£), that his critics didn't give him a chance, in particular by not "educating" him about misogyny and violence against women.
"Not once was I invited to learn more about sexual violence, rape and sexism and the problem with the attitude of men," Mr O'Reilly said.
"Instead of attacking me, why not educate me? I would happily accept it and then help and educate the millions of men who watch my stuff."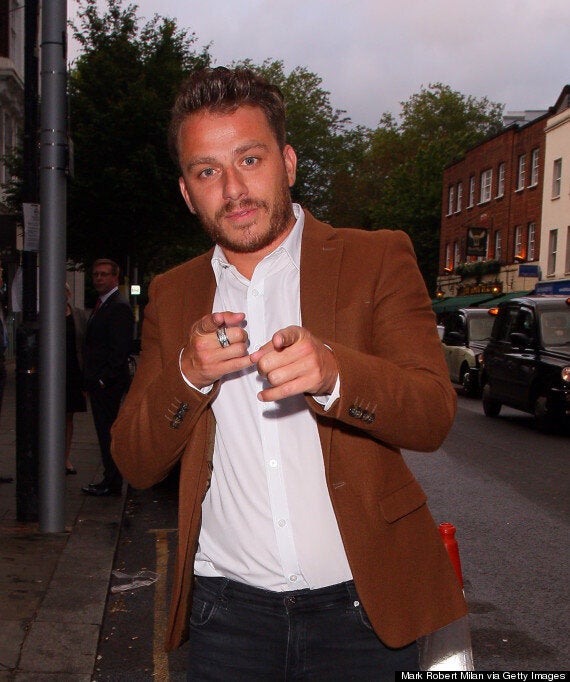 Dapper Laughs in happier times
In the interview, he also spoke about an infamous clip in which he appeared to say a woman in his audience was "gagging for rap".
He said: "Of course I'm sorry if people were offended by the implication I think rape is funny. I have never said I condone rape. At the end of that footage I shout at the audience, 'You can't rape!'
"But that always gets edited out. As for the 'gagging for a rape' comment, I was repeating what a woman in the audience said."
His comments about how he should have been "educated" attracted a lot of derision on Twitter.
Mr O'Reilly's jokes about women includes phrases like "Just show her your penis. If she cries, she's just playing hard to get" and "Remember, it's only sexual harassment if she's more attractive than you".
It is not the first time Mr O'Reilly has hit out his critics.
In February, he told BBC Newsbeat that press had been "allowed to fabricate and make up stuff and create a mass hysteria".
He said: "It was a massive whirlwind of fake media and I was shocked that newspapers were allowed to print stuff that wasn't true."
Saying he would bring back the Dapper Laughs persona, he said: "I'm not going to be bullied out of what I like doing. Let's bring it back, let's carry on."
Related