Three architecture students have come up with a design for a tidal barrage which could power up to 200,000 homes in Liverpool with green electricity.
Josh Thomas, Nathan Foakes and Joe Clayton designed the barrage as part of a final project for their MA at Liverpool University.
"We wanted to design something that supported the natural progression of Liverpool and the surrounding area," Thomas explains. "We all have an invested interest in Liverpool."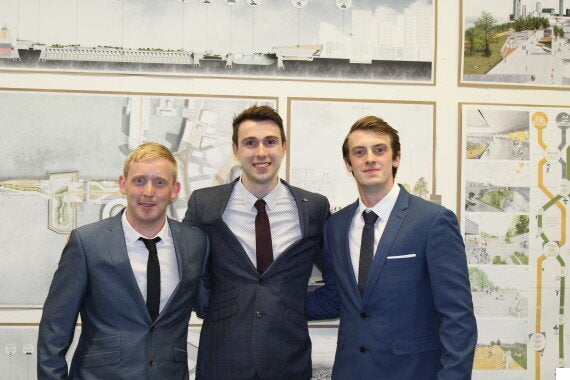 From left to right: Nathan Foakes, Joshua Thomas and Joe Clayton.
The trio took inspiration from a previous design by company Peel Holdings, which lodged an unsuccesful bid to build a barrage in 2007.
Thomas, who says they wanted to "transform" the docklands on both the banks of the River Mersey, added: "The ultimate aim was to provide a barrage which would act as a unifying destination promoting a healthy, holistic strategy to support the sustainable progression of Liverpool and the Wirral.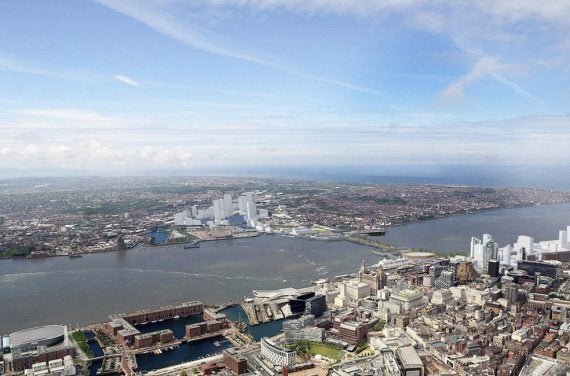 An aerial view of how the barrage would look in Liverpool
"Identifying the tidal potential of the River Mersey, was the initial driver for the design and acted as a foundation for a contextual architectural response," he continues. "The design aimed to encourage a sustainable strategy for the Merseyside area.
"It relates to current contextual issues promoting the use of green energy, a more active lifestyle and providing more pleasant green methods of transport for commuting across the Mersey."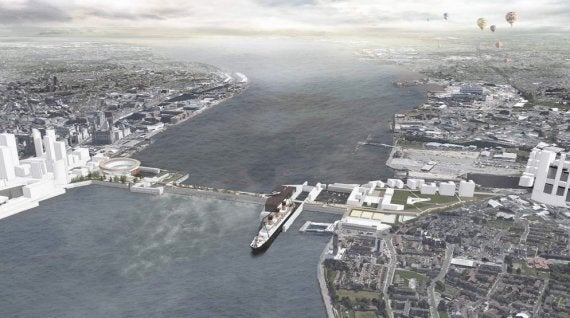 A close up of the barrage
The 23-year-old says he thinks it's "crazy" more projects such as his haven't been considered.
"It is vital that UK explores more green energy options, particularly with the upcoming 2020 Green Energy targets set by the Government.
"Powering up to 200,000 homes [would] cover the current domestic requirement of Liverpool."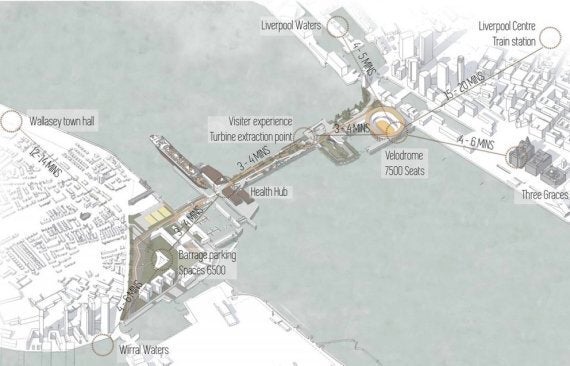 How the barrage would work
With regards to cost, Thomas says the barrage would generate "more than enough" energy to pay back the construction costs - and could be applied to other locations with similar tidal capabilities.
He adds: "The overall concept of promoting a more holistic sustainable lifestyle for the UK is of vital importance and going forward is something that should be at the forefront of our priorities."

A view from the business hub