Class A drugs are not usually what you would find on your shopping trip to Tesco...
But five bags each containing 1kg of white powder believed to be cocaine, have been located inside a box of bananas at a Wokingham store in Berkshire.
A shop worker discovered the substance whilst unpacking the fruit, which had been shipped from South America.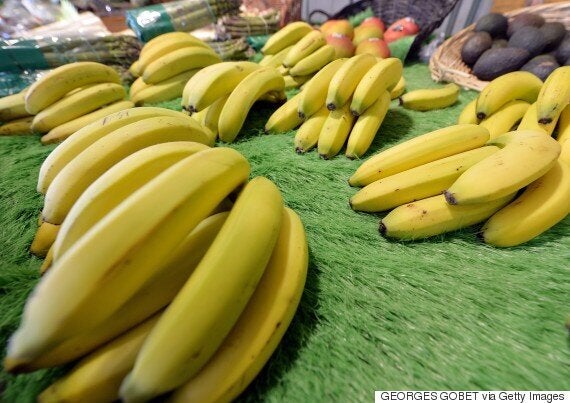 Bananas could have been the guise for a cocaine shipment (file photo)
A spokesman for Thames Valley Police said: "We were called on 22 July to Tesco at Finchampstead Road, Wokingham to reports of packages being found in a consignment of fruit. They are believed to be class A drugs. Officers are investigating."
A Tesco representative said: "We reported an issue to the police, and we are helping them with their investigations."
Tesco's website states that the majority of their bananas are imported from Costa Rica and transported to distribution centres throughout the UK before being sent to stores.
This is the second major incident of its kind and in May £11 million worth of illegal drugs were found in boxes of fruit delivered to thirteen ALDI supermarkets in Germany.
German police valued the haul at nearly $44 million (£28 million). The shipments are presumed to have traveled a well-known drug smuggling route from Colombia to Europe.
Popular in the Community