McBusted's Tom Fletcher has melted our hearts yet again with an adorable video of himself and his son, Buzz.
But this time, Fletcher has teamed up with his one-year-old son Buzz to sing The Commodores' 'Easy Like A Sunday Morning'.
Fletcher takes turns singing his part, then encourages young Buzz to make his debut. And he does it right on cue.
On his two solo parts, Buzz sings the fillers of 'ahhhhs' while Fletcher sings the lyrics to the song.
Fletcher added to the video, which he posted on Instagram on Sunday morning: "We're feeling easy".
It looks like the duet took place during breakfast as Buzz is sat in his highchair, and who knows, perhaps Buzz will grow up to be a singer just like his dad.
Or at least, that might be what Fletcher is hoping.
The same morning, Fletcher posted a father-son selfie at 7am of Buzz in his highchair and himself looking pretty sleepy.
He wrote: "Up. Already watched Muppets and The Lion King. Easy like a Sunday morning." The duet soon followed...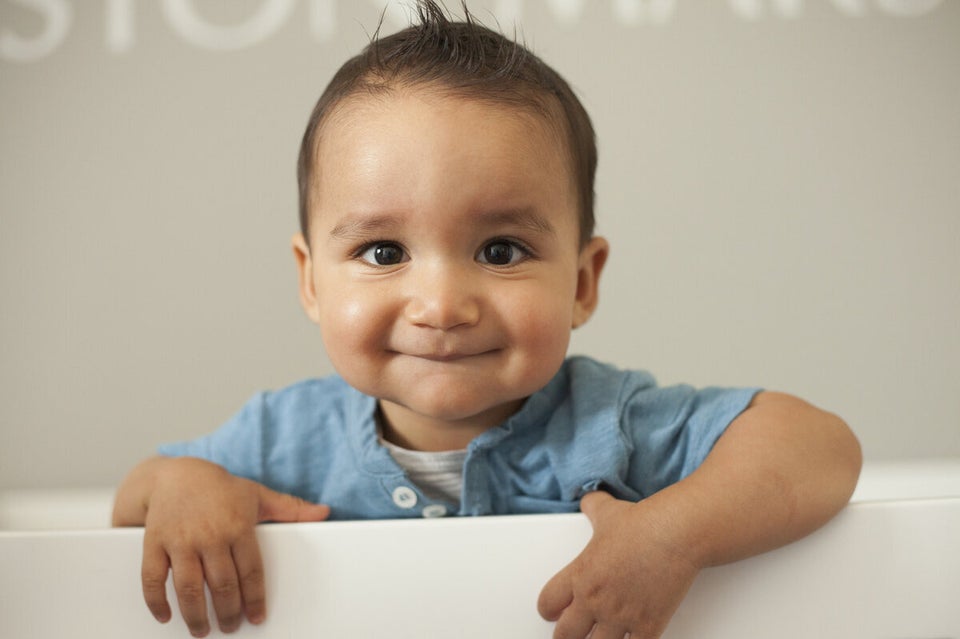 Nameberry's Top Baby Names Of 2015 So Far