The portrayal of transgender people in the media and the access to gender reassignment treatment on the NHS will be investigated by MPs holding the first ever Commons inquiry into equality for trans people.
The newly-formed Women and Equalities Committee will examine the obstacles transgender people face to getting the same rights as everybody else against facing "discrimination and unfair treatment".
Labour MP Jess Philips, who serves on the committee, told The Huffington Post UK it was time the "fairest, happiest and healthiest" lives could be offered to the trans community.
The 11 MP-strong committee will look at the language used to define trans people, how transgender equality issues are dealt with by Whitehall departments and agencies, as well as how they are treated by schools, the NHS and the criminal justice system.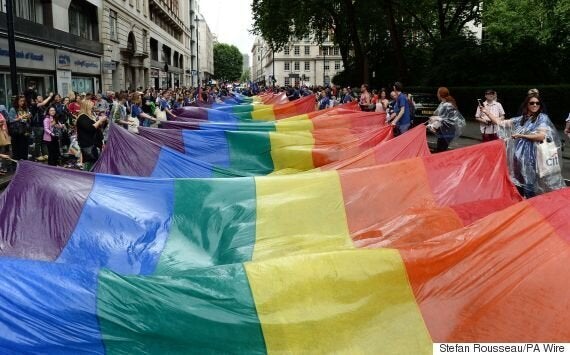 Trans politics has risen to global prominence after former Olympic gold medalist Caitlyn Jenner came out this year.
In this year's British general election, Emily Brothers revealed herself to be the first out trans Parliamentary candidate when standing for Labour in Sutton and Cheam.
The committee, chaired by former equalities minister Maria Miller, will hold evidence sessions at Westminster from September.
Ms Miller said: "Many trans people still face discrimination and unfair treatment in their work, schools, healthcare and other important services.
"Transphobia and hate crimes are a cruel reminder that we have still have a great deal to do to achieve true equality for everyone.
"I hope that trans people will feel able to share their experiences with our inquiry, so that the committee can make recommendations for improving people's lives."
Ms Philips said: "It is important because we have made some real advances in equalities laws and protections in last few years and it is time to look at our rules and systems that govern transgender peoples lives.
"It has not progressed for a number of years and the committee wants to make sure that the fairest, happiest and healthiest lives can be offered to this group."
Other areas to be explored include how legislation - including the Gender Recognition Act, the Equality Act 2010 and the Marriage (Same Sex Couples) Act - is working for trans people.
Ms Miller said: "The committee has a very broad remit, covering age; disability; gender reassignment; marriage and civil partnership; pregnancy and maternity; race; religion or belief; sex; and sexual orientation.
"We are keen to hear views on specific issues which the committee should consider in its future work, and we welcome ideas from everyone."