He said: "I hired several professional guides, and they secured all proper permits. To my knowledge, everything about this trip was legal and properly handled and conducted. I had no idea that the lion I took was a known, local favourite, was collared and part of a study until the end of the hunt. I relied on the expertise of my local professional guides to ensure a legal hunt."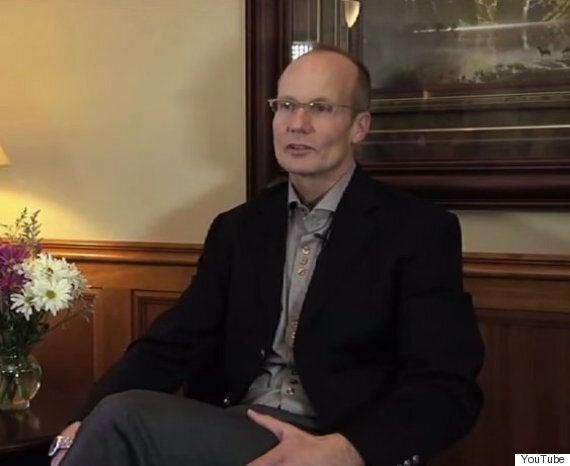 Palmer has gone into hiding after the outcry over the killing of Cecil
Palmer, who has been convicted for poaching a bear in the US several years ago, said Zimbabwean authorities had yet to contact him about act, but said he would cooperate with investigators. "Again, I deeply regret that my pursuit of an activity I love and practice responsibly and legally resulted in the taking of this lion," the statement added.
The dentist has since gone into hiding. According to the Mail Online, his dental practice is closed. Local residents posted pictures of the surgery with tributes to the fallen lion outside. A note on the door of his home referred callers to the public relations firm.
Cecil, who was being studied by Oxford University, was shot with a crossbow before being skinning and beheaded. Palmer reportedly paid 50,000 US dollars (£32,000) for so that he could carry out the killing. The Zimbabwe Conservation Task Force said Palmer tied a dead animal to a car to lure the lion out of a national park before shooting him. The wounded lion was found 40 hours later and shot dead.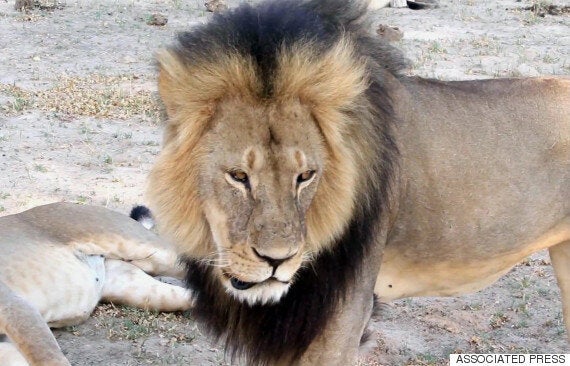 The protected lion known as Cecil strolls around in Hwange National Park, in Hwange, Zimbabwe in 2012
The chairman of the task force, Johnny Rodrigues, said: "The saddest part of all is that now that Cecil is dead, the next lion in the hierarchy, Jericho will most likely kill all Cecil's cubs. Police said they had arrested two Zimbabwean men on poaching charges, and are looking for Palmer in connection with the same case but said his current whereabouts were unknown. If convicted, they could face up to 15 years in prison.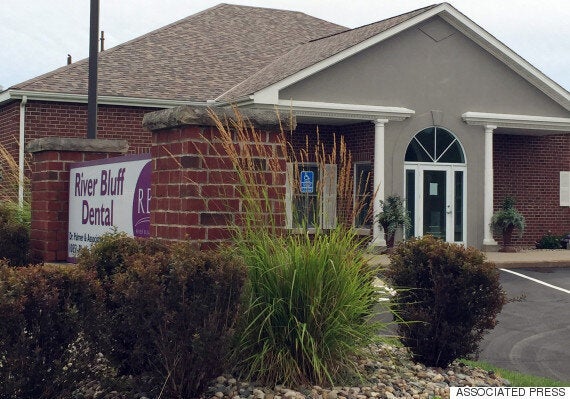 This photo shows the dental offices of Walter James Palmer in Bloomington, Minnesota, on Tuesday, July 28, 2015
MEP Catherine Bearder wrote: "Shooting of #CecilTheLion was senseless and cruel. Both US and EU must act to #bantrophyhunting."
Comedian Ricky Gervais, a prominent animal rights campaigner, wrote: "It's not for food. It's not the shooting, or tin cans would do. It must just be the thrill of killing. Mental."
After being identified as the killer, Palmer's Yelp page was besieged by furious commenters. One person posted: "Nothing in this world would give me greater pleasure than to see your head mounted on a wall, your carcass defiled, degraded and paraded as you did to Cecil and near countless other animals."