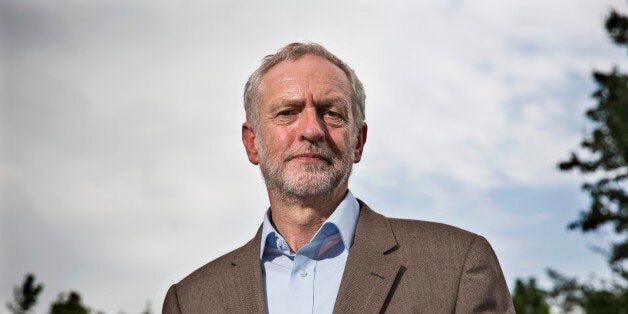 Jeremy Corbyn today vowed to tackle "everyday sexism" if he became Labour Party leader as he unveiled his women's manifesto.
The leadership contender wants to see greater sex and relationship education in schools and more stringent implementation of harassment laws.
He said: "This is the most embarrassing thing I have ever heard."
The Islington North MP is also calling for all companies to publish an equal pay audit, not just those with more than 250 employees as proposed by the Government.
Free universal childcare, abolishing fees for employment tribunals and ending cuts to domestic violence support services are also part of his plans.
Speaking on BBC Radio 4's Woman's Hour this morning, Mr Corbyn said: "What I'm trying to do here is address some of these issues surrounding attitudes towards women and the promotion of women, but also very difficult issues such as violence against women, such as the attitudes of police in dealing with victims of violence, particularly of domestic violence, of FGM and a number of quite complicated issues."
When asked if he was concerned he was "destroying" Labour's chances of winning the next election, Mr Corbyn said: "No, I'm not convinced about that at all."
He added: "What's interesting to me is in our campaign lots of young people are getting involved, often for the first time in politics, because they do think there needs to be a challenge to the cross-party agreement that was around on variations of austerity around at the General Election, and young people are excited about this."
Mr Corbyn was also asked which of the female leadership candidates – Yvette Cooper and Liz Kendall – who would back to win the vote if he had to pick.
He did not specifically mention Ms Cooper, but said he and Ms Kendall were "politically a long way apart".
She wrote: "We know that the austerity policies of this government, slashing public services and entitlement to social security, have hit women hardest.
"That's why I'm so glad that Jeremy Corbyn has opened up a big discussion about the role women would play if he is elected leader of the Labour party - and setting some pointers of the kind of agenda for women we as a party would have.
She added: "With Jeremy as leader it's clear that women will be listened to and will play an equal part in a collective leadership. "
David Cameron today described the the Labour leadership contest as "fun to watch after a speech in Singapore.
He said: "The truth is each election is an individual event and I always say to my team: look, it's fun to watch the opposition when they're making a mess of things and it's fun to talk about their leadership election, but at the end of the day we have a serious job to do."