Sepp Blatter deserves a Nobel Prize for leading Fifa, Russian President Vladimir Putin has said, prompting disbelief from online commentators.
The 62-year-old Russian president met Blatter in St Petersburg on Saturday, where Blatter said the football governing body fully backed its controversial decisions to hold the 2018 World Cup in Russia.
US, Swiss and other law enforcement agencies are currently investigating Fifa, and senior officials have been indicted, although Blatter denies any misconduct.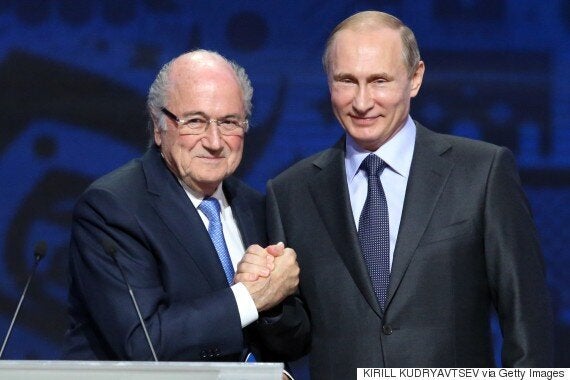 Sepp Blatter (left) meeting Vladimir Putin ahead of the preliminary draw for the 2018 World Cup qualifiers
Putin said: "We all know the situation developing around Mr Blatter right now. I don't want to go into details but I don't believe a word about him being involved in corruption personally.
"I think people like Mr Blatter or the heads of big international sporting federations, or the Olympic Games, deserve special recognition. If there is anyone who deserves the Nobel Prize, it's those people."
The suggestion that Blatter should get a Nobel Prize, presumably for his academic, cultural or scientific advances, has led to disbelief from online commenters:
Putin: Sepp Blatter "and people like him", deserve Nobel prize

👍🏻😄😂

Oh wait, he was being serious...

— Rob Sinclair (@RSinclairAuthor) July 28, 2015
The news has led to a host of ridiculous suggestions, ranging from the President of Zimbabwe Robert Mugabe to villains from classic films including James Bond and Lord of The Rings.
But the bar is set high, which makes us doubt Blatter's chances.
Nonetheless, there are ways around getting a Nobel Prize.
Putin has publicly denounced the US's investigation into Fifa. Shortly before Blatter's re-election, Putin said that the Fifa scandal was an attempt to stop Blatter from being re-elected.
"This is a blatant violation of the principle of how international organisations function," USA Today quoted Putin as saying.
"We are aware of the pressure that he was subjected to in relation to Russia holding the 2018 World Cup."
In the interview broadcast on Monday, the Russian president rekindled that criticism, but this time lumped the UK with the US, noting that England and America had both lost their bids to host the 2018 and 2022 World Cups respectively.
"The way there is this fight against corruption makes me wonder if it isn't a continuation of the bids for 2018 and 2022."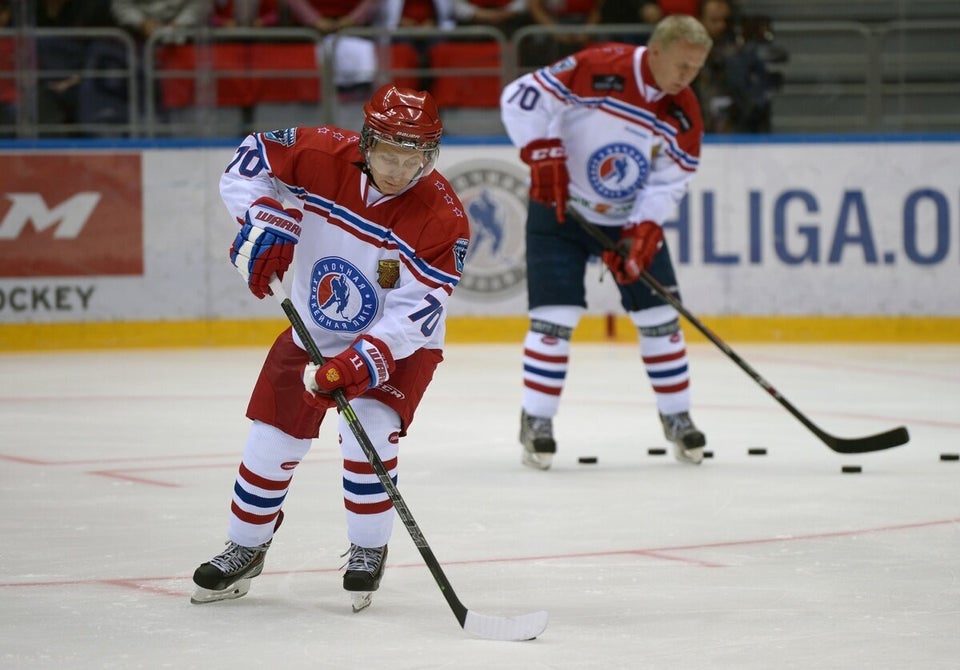 Putin Does Sports