A 20-month-old toddler is melting hearts of parents all over the world thanks to his incredibly happy face and teethy smile.
Jack Clayton is the young boy behind the 'Our Son Jack' Twitter and Facebook accounts, set up by dad Lawrence Clayton.
Mr Clayton wanted to share beautiful and happy photos of his son with Down's Syndrome to show the world his disability does not define him.
And he has done exactly that.
Lawrence Clayton, 45, and wife Nici Allen, 42, have three children.
The couple explained they knew the odds of their youngest having Down's Syndrome was high because of their ages.
Clayton said they committed to taking a positive attitude of being a family living with Down's Syndrome and show who Jack is as a person.
The photos spread across the social media accounts show 20-month-old Jack smiling happily, getting up to mischief and spending quality time with his siblings.
Mr Clayton added, when speaking to Metro: "For some mysterious reason that smile of his bridges the gap between disabled and non-disabled people around the world."
Jack's dad, who uploads the photos on the account, adds comical captions.
On the below photo, he wrote: "Just told Jack I was going to start exercising again. His response clearly shows."
Showing how precious family time is, Jack is frequently pictured with his siblings. And yes, that brilliant smile on his face is still there (most of the time).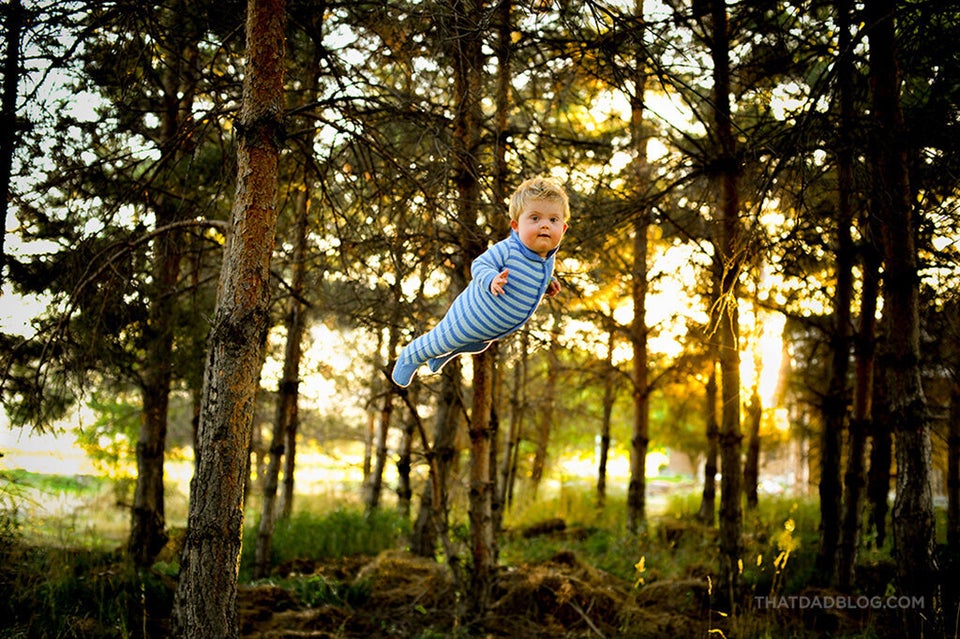 Dad's Photos Of Son Flying Hope To Raise Awareness For Down's Syndrome