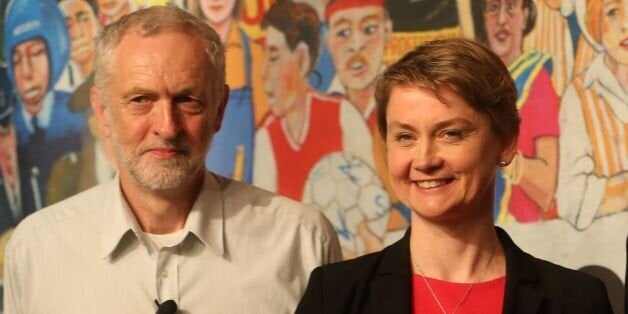 Jeremy Corbyn's rivals moved to stop his growing momentum in the Labour leadership race after the leftwinger won another major trade union endorsement and came top of a leaked poll.
Andy Burnham's campaign released previously private data claiming that he was ahead, while Yvette Cooper's team also suggested she was neck and neck with Mr Corbyn.
The flurry of activity came as a poll leaked to the Daily Mirror put the Islington North MP on 42 % of first preferences, with Ms Cooper on 23%, Mr Burnham on 20% and Liz Kendall on 14%.
In a further boost for the Corbyn campaign, he won the backing of Unison, while Ms Cooper was its second choice. Mr Corbyn has already won the endorsement of Britain's biggest union Unite.
The Burnham campaign hit back by releasing to the Huffington Post UK their private phonebank, canvassing and other data, putting him ahead on 37%, with Mr Corbyn on 28%, Ms Cooper on 10% and Ms Kendall on 6%.
The data from nearly 30,000 voter contacts, which also included 21% 'don't knows', was put out as a snapshot of support rather than an independent claim of the state of the race.
The total first preferences from the Burnham campaign give him 10,828, Mr Corbyn 8,008, Ms Cooper 2,785 and Ms Kendall 1,675 votes.
But the Cooper camp claimed that their own contact with 20,000 party members and supporters showed that the Shadow Home Secretary was neck and neck with Mr Corbyn and Mr Burnham trailing in third.
According to the Cooper raw data on 5,000 phone bank calls, Ms Cooper was ahead by 843 to 778 for Mr Corbyn, with Mr Burnham third on 612. Ms Kendall had 68 first preferences in the phone data. However, there were a huge number, 2,597, of undecided voters.
The figures released to the HuffPost UK put Ms Cooper narrowly ahead of Mr Corbyn by 16% to 15.%%, with Mr Burnham on 12.2% and Ms Kendall on 1.2%. But the undecideds make up a huge 51%.
From the Cooper total of 22,335 calls, texts, postal surveys and text responses she was ahead on 8136, with Mr Corbyn on 1255, Mr Burnham on 715 and Ms Kendall on 384.
The campaign underlined that the results were skewed by supporters responding to the campaing and again there was a large number of undecideds, with 9192 respondents not commiting to any candidate.
The Cooper camp - which stressed that its data was just a snapshot - also pointed to the Mirror leaked poll as proof that Ms Cooper was the only candidate who could now 'stop Corbyn'. Once second preferences were taken into account, she was behind only by 49% to 51%.
The leftwing veteran's campaign shows little sign of waning and he had the endorsement of 125 local constituency Labour parties today, ahead of Mr Burnham's 106, Ms Cooper's 94 and Ms Kendall's 14.
The Shadow Health Secretary's supporters were quick to seize on his apparent lead.
But others were less impressed.
And some just wanted to get away from polls and surveys altogether.
Reacting to HuffPost's release of the Cooper data, some of her supporters were reassured.
And one parody account summed up the mood of many Labour members over the contest.
Unison general secretary Dave Prentis said: "Jeremy Corbyn's message has resonated with public sector workers who have suffered years of pay freezes, redundancies with too many having to work more for less.
"They have been penalised for too long by a Government that keeps on taking more and more from them. Their choice shows a clear need for change towards a fairer society where work is fairly rewarded, and where those living and working in poverty supported.
"Today's decision is a recommendation and our members are of course free to cast their vote as to who they think should lead the Labour Party."
Welcoming the endorsement, Mr Corbyn said: "I want to thank Unison for its nomination [its] members are in the front line of the impact of the government's austerity agenda."
Unison represents 1.3 million workers in the UK. According to the union, in the region of 28,000 of its members are members of the Labour Party in their own right. And around 15,000 are registered to vote in the leadership contest.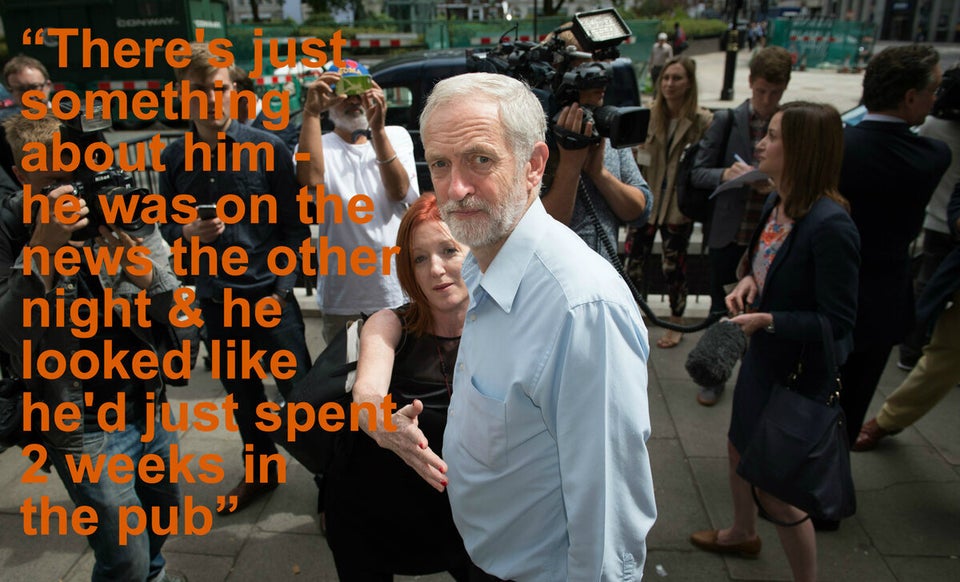 Sexy Jeremy Corbyn Mumsnet Users' Comments
Speaking at a central-London rally for Corbyn yesterday, Unison official Andrew Berry said the Conservative government was launching an "ideological attack on the poor" as well as a "brutal attack on the right to strike". He said Corbyn had a "clear economic vision" and could win the general election in 2020.
"We need an opposition to this government we need someone who can stand, wen need someone who can win that 34% of people who don't to lets not going looking for a couple of percent from the Tories," he said.
Related