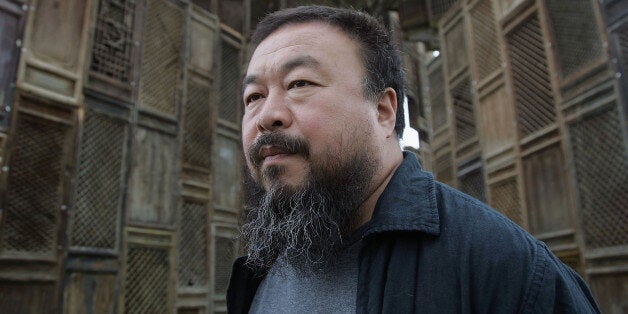 Chinese artist and activist Ai Weiwei has been denied a UK visa because he had a "criminal conviction" - despite apparently never having been convicted of a crime.
Ai posted an image of the letter from the British embassy in Beijing, which said denied him the six-month visa but said he would be "exceptionally" granted a 20-day visa for September, to his Instagram.
The artist said in a separate post that he had "never been charged or convicted of a crime".
He added that "representatives insisted on the accuracy of their sources and refused to admit any misjudgement".
The 20-day visa means he will be able to attend his show at London's Royal Academy of Arts.
Ai was detained in China for 81 days in 2011 but was never formally charged with any crime.
He had been an outspoken critic of the country's ruling communist party.
According to the BBC, the Home Office said that visa applications were considered "on their individual merits and in line with the relevant legislation".
It added: "Mr Ai has been granted a visa for the full duration of his requested dates of travel".