David Cameron has promised that Britain will play a "leading role" in tackling international wildlife crime after the killing of Cecil the Lion as a UK government minister wrote to Zimbabwean authorities to condemn "barbaric hunting".
During his four-day trip of South-East Asia, the Prime Minister said the illegal trade in rhino horns and tiger bones had come up during talks with the Vietnamese premier, Nguyen Tan Dung, and said Britain would help in "preventing this trade, which is leading to the loss of so many vital species."
At the same time, Grant Shapps, the minister for Africa, released an explosive letter he had sent to the Zimbabwean government where he called for an Africa-wide ban on poaching.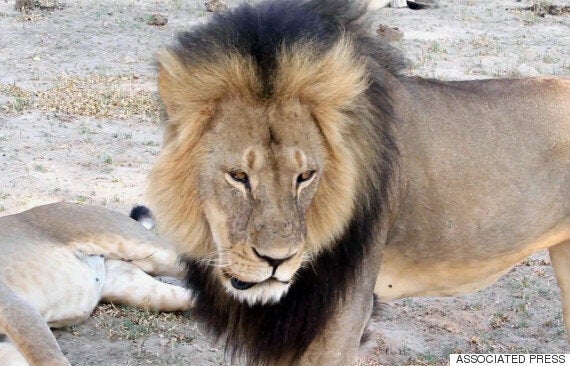 The protected lion known as Cecil strolls around in Hwange National Park, in Hwange, Zimbabwe in 2012
There has been international condemnation after much-loved Cecil the lion was found beheaded and skinned outside Hwange National Park in Zimbabwe after being lured out of the borders and shot.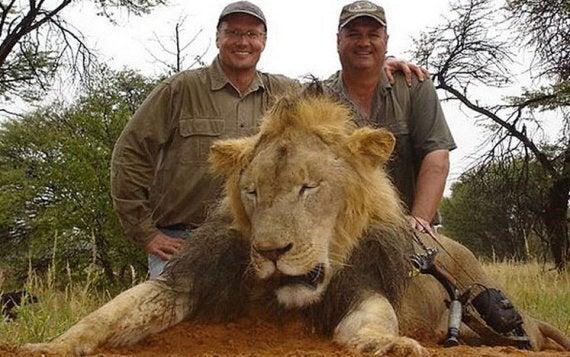 Palmer (left) with one of his many "trophies"
Neil Parish MP, chairman of the Commons' Environment, Food and Rural Affairs select committee of MPs, told The Huffington Post UK yesterday he wanted to hold an inquiry into poaching and trafficking from Africa and Asia, and labelled the killing of Cecil as "despicable".
Mr Cameron said he had raised "exactly this issue" with Premier Dung over dinner in Hanoi.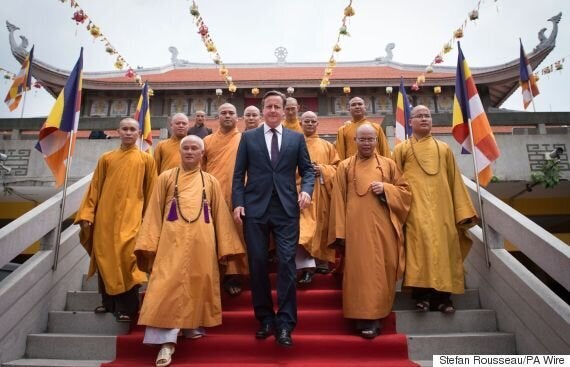 Prime Minister David Cameron in Ho Chi Minh City
"We play a leading role in preventing illegal wildlife trade," he said.
"Actually, last night with Premier Dung I was discussing exactly this issue because in Vietnam there has been a lot of demand for rhino horn.
"They hunted some of their own species to extinction and they have really taken on this agenda."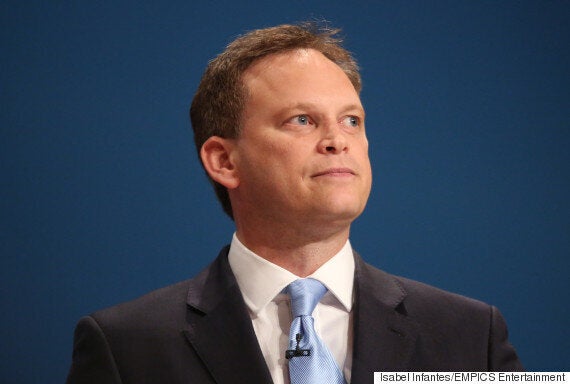 Meanwhile, Mr Shapps has written to the Zimbabwean environment minister to urge more is done in the wake of a "revolting" act and an "appalling end to a wildlife icon".
He told Minister Oppah Muchinguri: "I was distressed to read media reports about Cecil the Lion being illegally killed by hunters in Zimbabwe earlier this month.
"It is clear that we share an ambition to secure the protection of threatened species, and in working towards an end to poaching and other illegal practices.
"I would welcome your thoughts on how we could work more closely together to help achieve our shared objectives on this issue."