Children as young as eight are wearing t-shirts covered in crude phrases and expletives because their parents are unable to read English, according to Chinese website the Shanghaiist.
Phrases such as "too drunk to f***", "I'm a whore" and "$ex for money" have been pictured on children's t-shirts.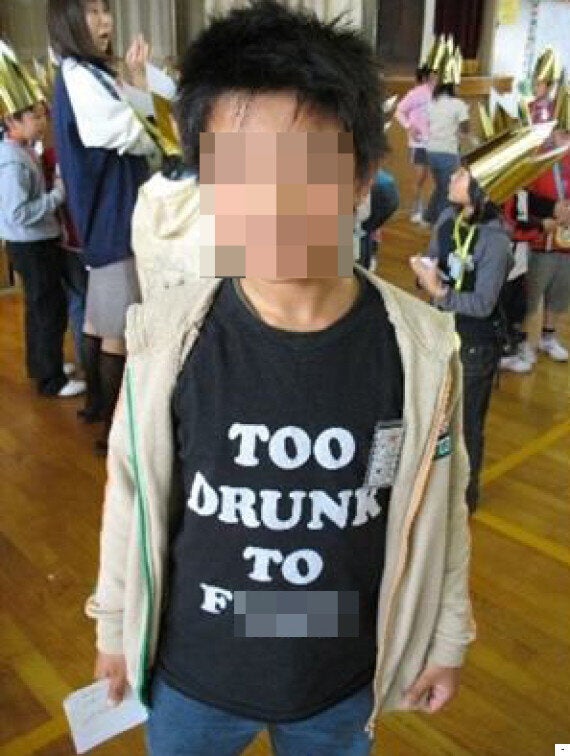 According to the Shanghaiist, one father named Mr Guo wanted to buy a hat for his son with the words "F*** you, pay me" on it.
Neither he or the shopkeeper at the shopping mall knew the meaning of the phrase, but Guo's son could read English, so he had to explain to his dad what the caption meant.
Photos of children wearing rude t-shirts and caps with expletives splashed across them have been shared online.