Rupert Murdoch attends the e-G8 meeting gathering Internet and information technologies leaders and experts at the Tuileries gardens in Paris on May 24, 2011
Labour has written to Osborne to ask him to fast-track the release of his meetings since May's general election. In the letter, shadow culture secretary Chris Bryant said: "I am writing to ask for a list (with dates) of all meetings, correspondence or phone calls you have had with Rupert Murdoch since the election, along with notes of what was discussed in those conversations.
He added: "I will also be sending a Freedom of Information Act request to the Treasury for the same information. I would be grateful if you would release this information in good faith and in the public interest, rather than being forced to do so by the Act. I would also welcome you fast-tracking the publication of your transparency data regarding meetings with media organisations."
Bryant said that due to the public interest in the matter, he would be releasing this letter to the press. The Government routinely publishes details of ministers' meetings with external organisations and people.
Many took to Twitter to voice their outrage at the claims and suspicion at Osborne's motives…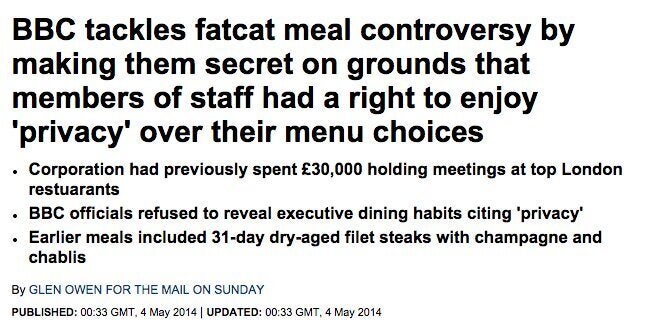 Daily Mail Bashes BBC
Related