New recordings have emerged of former WWE star Hulk Hogan making racist comments and slurs.
Hogan is captured making several comments during a prison visit with son Nick, some of which include the n-word.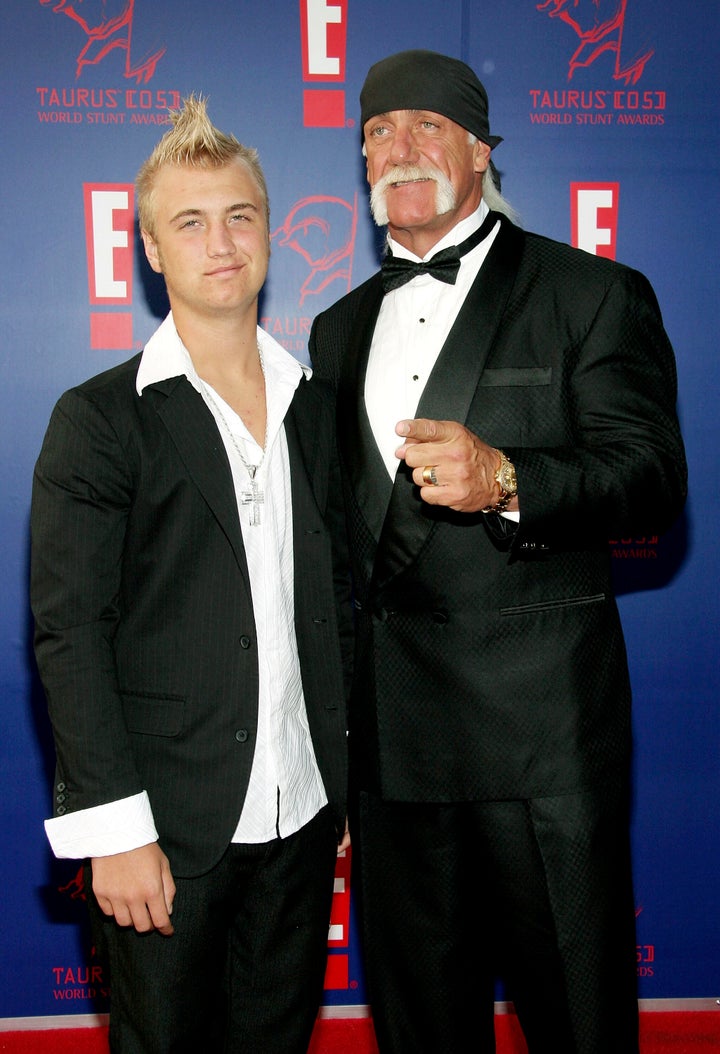 Hulk Hogan and son Nick pictured in 2005.
The new recordings are from 2008 when Nick Hogan was serving time after a car crash that left his passenger seriously injured.
"You and me been sitting on some serious phone, phone dialogue here n***a," Hulk Hogan is heard saying.
"Yeah, nibb*ah," his son Nick replies.
To which Hulk says: "N***a, n***a, that means you my best friend.
Hulk continues: "You know that God gave you this vibe and this, this energy that you and I are going to live forever bro.
"I just hope we don't come back as a couple… I don't want to say it… blizz-ack, gizz-uys, you know what I'm saying?"
The original sex tape was part of a multi-million dollar lawsuit between Hogan and website Gawker.
At the time, WWE said it is: "Committed to embracing and celebrating individuals from all backgrounds as demonstrated by the diversity of our employees, performers and fans worldwide."
Hogan issued an apology to PEOPLE magazine, saying: "This is not who I am. I believe very strongly that every person in the world is important and should not be treated differently based on race, gender, orientation, religious beliefs or otherwise.
Hogan has yet to comment on the latest revelations.