Gregory Porter may have already earned his stripes in the jazz community with the Grammy-winning album 'Liquid Spirit', but he's gone and conquered a whole new audience, with the remix of his song 'Liquid Spirit' becoming one of the summer's biggest dance music sensations.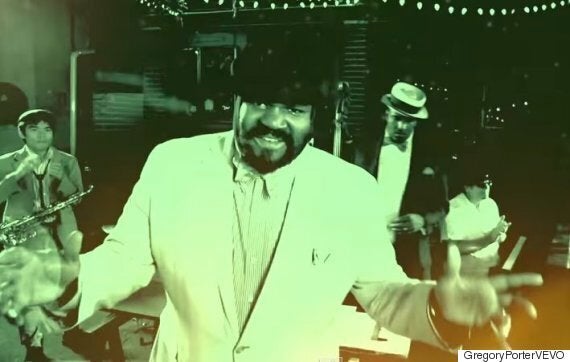 Jazz star Gregory Porter has found a whole new audience
As a result, Gregory is releasing Claptone's remix of his song as a UK single, after the new version broke out of the clubs in Ibiza, to Shazam, where it has been streamed more than four million times.
Watch Gregory in action on 'Liquid Spirit' above...
And now it's got to Radio 1 with fans including Pete Tong and Annie Mac, and Gregory - yes, jazz purist Gregory more usually seen at Ronnie Scott's - will be joining the Radio 1 lineup this weekend at Ibiza 20, an event marking 20 years of the station broadcasting shows from the island.
Gregory, primarily known in the UK for his jazz/soul inspired vocals, has surprised many with hisremarkable success within the dance music scene, which has also included featuring on collaborative Disclosure single 'Holding On'.
Nearly two years after its release, his Grammy-winning album, 'Liquid Spirit', shot up into the Top 10 of the UK Album Charts, reached Gold sales and became the most streamed jazz album of all time.
This year Gregory's televised appearances and performances have included his Glastonbury Festival debut. Gregory will be playing V Festival in August, and touring the UK next spring, including the Royal Albert Hall on 4 April 2016 - if he can be dragged out of the clubs.
Gregory is performing at BBC Radio 1's Radio 1 Ibiza 20 event, in Ibiza - info here.