A Malaysian transport official has confirmed that aircraft debris found washed up on the shores of Reunion Island is from a Boeing 777.
"From the part number, it is confirmed that it is from a Boeing 777 aircraft. This information is from MAS (Malaysia Airlines). They have informed me," deputy transport minister Abdul Aziz Kaprawi said.
It is still too early to say if it is part of flight MH370 but no other Boeing 777 is thought to have crashed in the southern hemisphere since they came into service.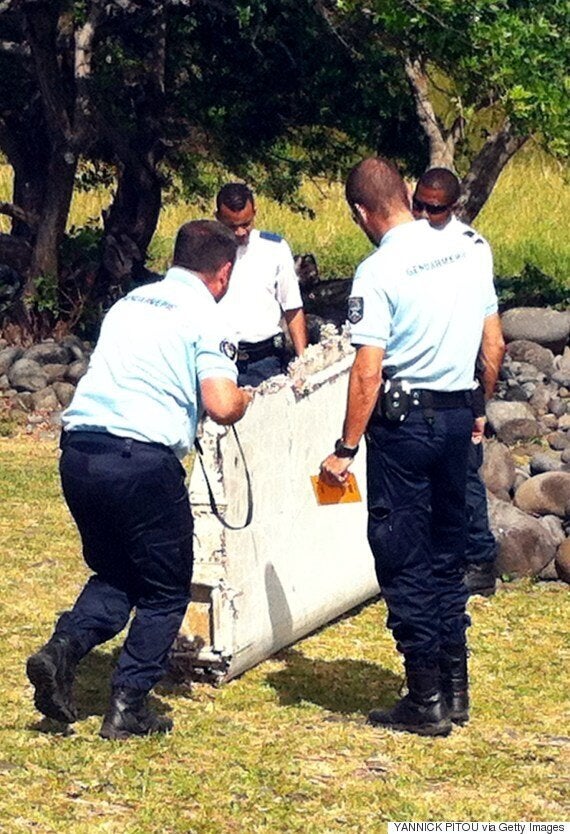 Officials lift the wing part found on the shore of Reunion Island
Beijing-bound flight MH370 disappeared from radar with all 239 souls on board on 8 March last year, an hour into its departure from Kuala Lumpur.
It is believed to have crashed 1,800km (1,100 miles) southwest of Australia.
The sea-crusted wing component was found on Wednesday and is set to be brought to mainland France on Saturday morning for a full examination, according to the Paris prosecutor's office. French investigators will analyse the wing part because it was found on French territory.
A French law enforcement helicopter is scouring the waters around Reunion in hopes of spotting more debris like the piece of aircraft wing found on the island in the western Indian Ocean.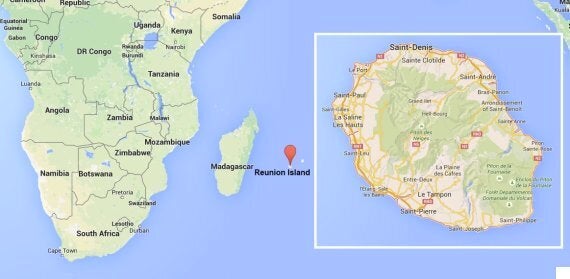 A police official said the goal is to "check if there are other pieces of the plane that would have been stranded on the shore."
David Ferreira, an oceanographer at the University of Reading, said the strong currents of the Indian Ocean could conceivably have pushed debris from Malaysia Airlines Flight 370 several thousand kilometers (miles ) from the area where it was believed to have gone down.
"On its own, this piece of debris will not do much to narrow down the search area by very much," Ferreira said.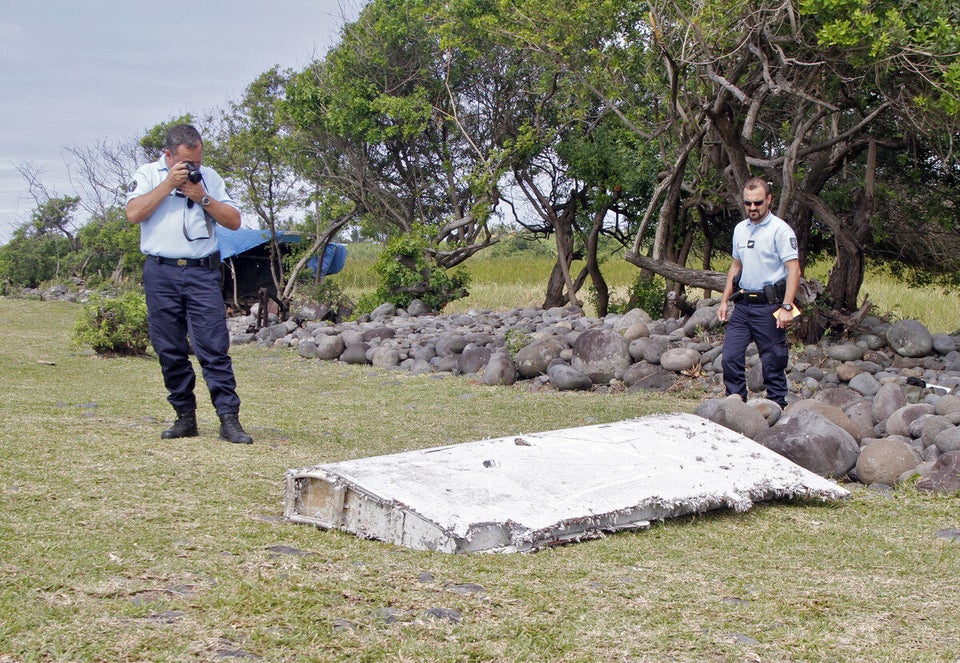 Possible debris found from MH370
Related