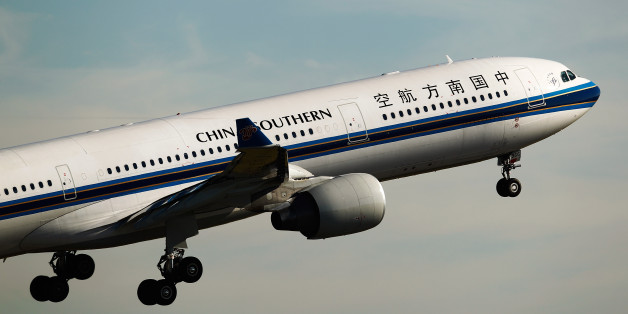 Bloomberg via Getty Images
A passenger flight bound for London was forced to make an emergency landing in Amsterdam on Monday after running out of fuel.
China Southern Airlines flight CZ303 was reportedly told to avoid Chinese military activity after taking off from Gangzhou shortly before 9.30am local time.
It is believed that the Boeing 787 did not have enough fuel to reach its destination of London Heathrow.
BREAKING China Southern flight #CZ303 is diverting to Amsterdam because of low fuel (@AirportWebcams) - @NewsHazbail

— AirLive.net (@airlivenet) August 3, 2015
CSN303 CAN-LHR is diverting into AMS due low fuel. 1 of several due avoidance of Chinese mil. activity. @airlivenetpic.twitter.com/PRbCLG9taV

— Airport Webcams (@AirportWebcams) August 3, 2015
It is not yet known how many passengers were on board the flight.
The flight tracking portal states that the China Southern plane was scheduled to land at London Heathrow at 3.10pm, but it had to be diverted.
Those concerned are advised to contact the airline.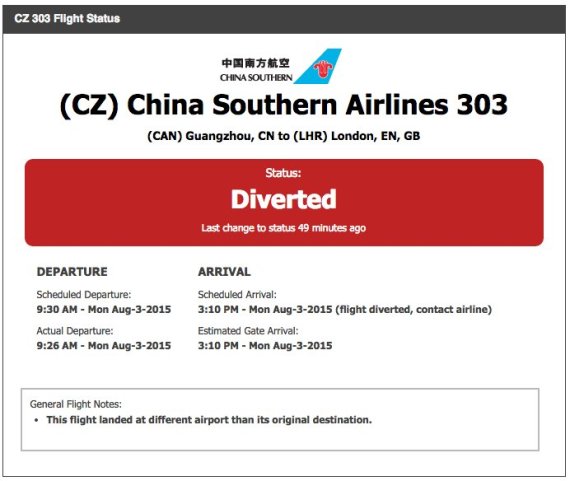 ALSO ON THE HUFFINGTON POST UK:

New Bride Rushed To Hospital After Tourist Bus Roof Ripped Off By Tree

MH370 Conspiracy Theorists Are Seizing Upon Speculation About Diego Garcia

It Kicked Off In Folkestone As EDL And Britain First Staged A Very Counter Demonstration