The New York City Fire Department (FDNY) have tweeted out photographs of a huge sinkhole that has opened up in Sunset Park, Brooklyn.
The hole, which is reportedly 7.5 metres across, and at least three metres deep, has swallowed a large portion of the street corner on the junction between 5th Avenue and 64th Street.
The photos shared on Twitter show that the cavernous hole could have easily destroyed a car. There have been no reports of of injuries, and it's unclear whether any gas or water services have been impacted by the hole.
#HappeningNow: ongoing #FDNY operations at sinkhole at 5th Ave & 64 St in #Brooklyn. pic.twitter.com/jFp2NjxkFC

— FDNY (@FDNY) August 4, 2015
A giant sinkhole has opened up in Brooklyn http://t.co/fbGeB0wwgr pic.twitter.com/l8l2VkVdoY

— BI Transportation (@BI_Transport) August 4, 2015
DEVELOPING: Massive #sinkhole opens up in #Brooklyn, New York. No word on what caused it yet. (Via: @BillHemmer) pic.twitter.com/XZz46YzLOB

— Fox News (@FoxNews) August 4, 2015
There has been no official statement on the cause of the sinkhole.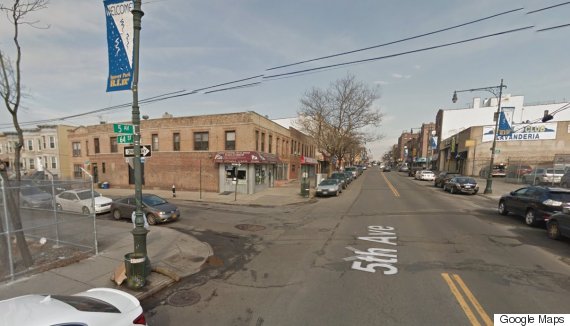 The junction before the sinkhole appeared