Footage released by police shows the first confirmed sighting of 'Britain's oldest DJ' who meant missing last month.
Derek Morris, 73, known as "DJ Derek", is a music legend in Bristol, and appeared in Dizzee Rascal's 'Dirtee Disco'.
His friends and family are growing increasingly concerned after he went missing on either July 16 or 17, Avon and Somerset Police.
CCTV footage released by police shows the first confirmed sighting of DJ Derek, who was seen at Yate bus station less than three weeks ago.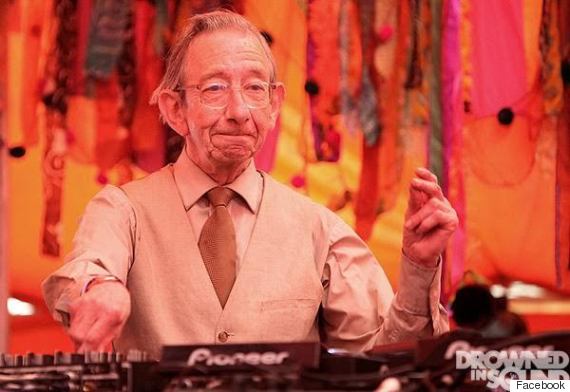 DJ Derek
As the search for missing music scene legend DJ Derek continues, police have reported that the Bristolian was spotted at Yate bus station.
This means that police have shifted their focus from Bristol city centre to the Yate area.
Detective Inspector Chris Jay said: "Since Derek was reported missing, on Thursday 23 July, we've conducted a thorough and widespread search investigation.
"This has involved detailed CCTV examinations, house-to-house enquiries and physical searches. We have also had a large number of reported sightings following our public appeal, and we are working through all of these."
Dizzee Rascal has joined the campaign to find DJ Derek, who he described as a "really nice guy".
Please help find the Legend DJ Derek I met him on set of my Dirtee Disco video, really nice guy I hope he's ok. https://t.co/SSeJhmZy4A

— Dizzee Rascal (@DizzeeRascal) July 27, 2015
Avon and Somerset Police is asking anyone who was in the vicinity of Yate bus station on July 16/17 to come forward.
Detective Inspector Jay added: "Any information, no matter how small or insignificant you may think it is, might prove crucial to this investigation."
Anyone with information about DJ Derek's whereabouts is asked to call 101.
SEE ALSO: