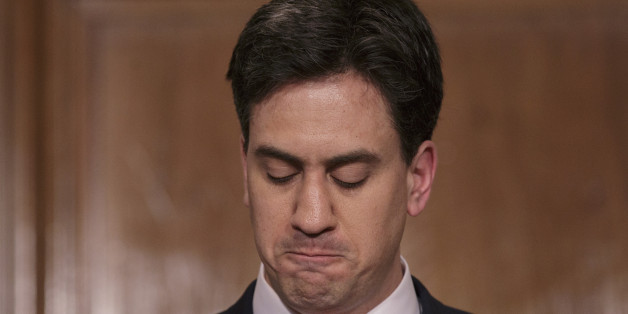 Tim Ireland/AP
Labour under Ed Miliband was so ''out of touch" with ordinary Britons that it struggled to find anyone on the minimum wage for a PR stunt with the leader, the party's former campaigns adviser has revealed.
Arnie Graf, the former Barack Obama mentor who was asked by Mr Miliband to revive Labour's grass roots, said it was "stunning" that "the Labour Party, supposedly the Party of working people, was not in relationship with a single minimum wage worker".
Mr Miliband tried to make low pay a centrepiece of his election strategy, although some MPs have since claimed his offer of a £8 an hour wage rate by 2020 was unambitious and has since been trumped by George Osborne's £9 an hour 'national living wage'.
Mr Graf, a Chicago community organiser who mentored a young Obama in 'community organising', was drafted in by Labour in 2011 and helped out for three years. Deputy Labour leadership contender Tom Watson recently said he wanted to bring him back to renew his work.
Laying bare an incident that reads straight out of the sitcom 'The Thick Of It', Mr Graf says he was drafted in to find a low-paid worker at the very last minute for a party photo-call with the leader.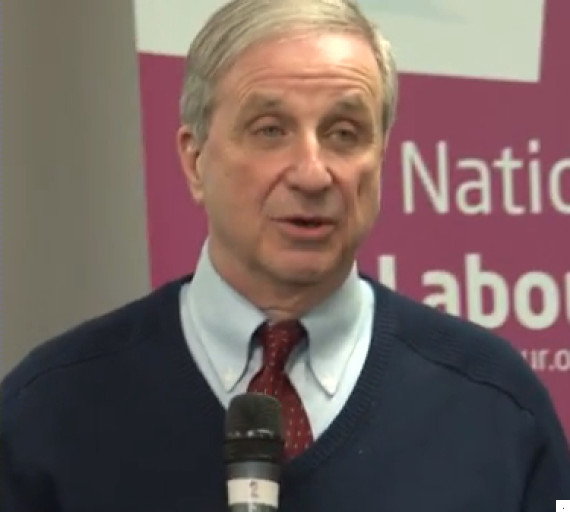 Arnie Graf
Writing for LabourList, Mr Graff says the party resembles 'FedEx', the postal delivery firm, because of its grass roots staff act like 'truck drivers [who] deliver the goods with almost no input into the decisions made'.
Mr Graf recounts that on one of his trips to the UK in the autumn of 2013, he bumped into one of Mr Miliband's 'strategists' in the House of Commons and was asked if he could help with a PR opportunity scheduled on a regional visit by the leader.
"He told me that Ed was going to give a talk at the region's annual fund raising dinner and that prior to the dinner he had invited the media to join him at a local coffee shop to listen to a conversation he planned to have with a minimum wage worker. The point of the conversation was to show how difficult it was for a minimum wage worker to get on in life.
"There was only one problem. No one had been able to locate a minimum wage worker for Ed to talk with.
"Ed's staff person asked me if I could help to find someone as I had spent some time in that region. The office was very nervous because they had already invited the media to come to the coffee shop to film and report on the conversation."
Mr Graf recounts how he discovered that a local area organiser was too busy to sort out the photocall, but passed on names of  some people who could fit the bill. He eventually found a single mother who was struggling to make ends meet on the minimum wage part time while trying to go to college.
"We then drove to the coffee shop to meet with Ed. During the conversation with Ed, she spoke quietly, directly and honestly about what it was like to get on when you work for the minimum wage. The event went very well. Ed got very good press the next day.
"Throughout the four days that I worked on this and right after seeing our guest to her taxi, I felt this awful feeling in the pit of my stomach. How could it be that the Labour Party, supposedly the Party of working people, was not in relationship with a single minimum wage worker? It was stunning!"
The American grass roots veteran added: "Why is the Party so out of touch with so much of the population if it has a number of organisers in the field?"
Tory MP Luke Hall was quick today to pounce on the disclosure.
"What an utter farce. It's the kind of thing you expect to see in The Thick of It – yet more proof that the Labour party is totally out of touch with working people," he said.
Mr Watson, a favourite for the deputy leadership, today underlined just how much he agreed with the former Obama mentor.
This is what I've been talking about at every meeting since 7th May. Labour members,please read Arnie Graf's article: http://t.co/9rybc5R10f

— tom_watson (@tom_watson) August 4, 2015
But not all Labour MPs agreed.
Wish Arnie Graf had come to Exeter - we trebled @UKLabour majority. We (members, councillors, MP) already do this http://t.co/FHifnk1sAl

— Ben Bradshaw (@BenPBradshaw) August 4, 2015
Sorry Arnie but I know plenty of organisers, MPs & candidates who have community links http://t.co/cQLqAsIrVS

— Jonathan Ashworth MP (@JonAshworth) August 4, 2015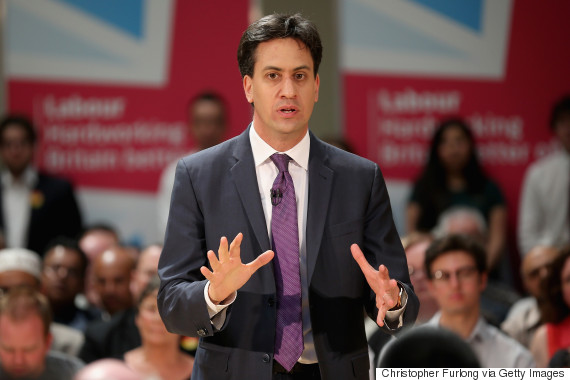 Ed Miliband setting minimum wage plans
Mr Graf wrote: "The image I have of how the Party works is Fed Ex. The corporate leadership make all of the important decisions for the company. The truck drivers deliver the goods with almost no input into the decisions made. The organisers are the men and women truck drivers for the Party.The leadership and the Party staff reside in separate quarters physically and mentally. Policies and major campaigns are developed with little or no input from the staff in the field. This leads to a lot mistakes and resentments."
Judging by the dates he cites, the 'coffee shop' photocall may have taken place in Bristol's On A Roll cafe in November 2013, when Mr Miliband met KPMG cleaners before launching a new 'Make Work Pay' policy to refund employers who paid the living wage.
In his blog, Mr Graf said that local party staffers spent more time sorting out 'disputes' between activists than on meeting new people.
The American was let go by former campaigns chief Douglas Alexander in early 2014, despite opposition from some Labour MPs who wanted to keep him for the general election a year later.
The Sun reported that Mr Graf had only a business visa and no work permit for the UK, prompting questions at Prime Minister's Questions and letters from Priti Patel to the Home Office querying whether he could be paid to work in the UK.
But Mr Graff had several admirers in the Labour party, Mr Watson and Jon Cruddas among them who felt his community organiser approach, was abandoned too early.