Reports subsequently emerged that Heath is being looked at as part of Operation Midland, a Scotland Yard inquiry into claims a VIP paedophile ring operated in the 1970s and 1980s. The Metropolitan Police has not confirmed the claims. A spokesman said: "We are not giving a running commentary on Operation Midland."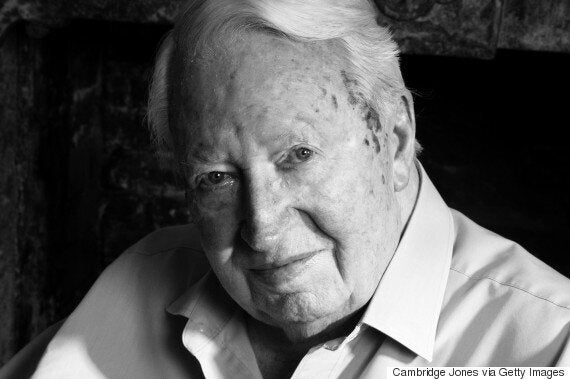 Sir Edward Heath former Conservative Prime Minister (1970-1974) poses during a photoshoot at his home in Salisbury on the 19th of March 2004
The States of Jersey Police confirmed the former prime minister features in Operation Whistle, an inquiry in to alleged historical abuse on the island. Operation Whistle was launched by police in Jersey in June as part of Operation Hydrant, a UK-wide co-ordination of sex abuse probes.
Wiltshire Police said its officers and the NSPCC had received "a number of calls" following appeals for information. The force said in a statement: "The investigation team will be reviewing the information and following up any lines of inquiry as a result." A spokeswoman said that they were unable to confirm how many people had made contact and the "validity" of the calls was not known at this stage. They have received a mixture of "intelligence" and "third party" calls, she added.
Heath's name was linked to paedophile claims on Monday when the police watchdog announced an inquiry into allegations that a prosecution against an individual was shelved after a threat was made to "expose" him. A woman who was in charge of a brothel had been due to stand trial, but said she would expose him, according to reports.
The IPCC is also looking into whether Wiltshire Police followed up a claim made against him in the 1990s. Meanwhile a man claimed he was raped at the age of 12 by the former PM. The alleged victim, now aged in his 60s, claimed he reported being sexually assaulted by the Conservative MP in 1961 but was branded "a liar and a fantasist."
The Sir Edward Heath Charitable Foundation said: "We welcome the investigation by Wiltshire Police, which we wholeheartedly believe will clear Sir Edward's name and we will co-operate fully with the police in their inquiries."
Former Conservative MP Brian Binley, who worked in Sir Edward's office for a period of time, told BBC Radio 4's Today programme: "I find it very difficult to believe from the Ted Heath that I knew. There are many unanswered questions here and I don't think it would be right and fair to jump to conclusions about a man who served his country with dignity and with care, who was a considerable intellect, loved his music."
The NSPCC helpline for this inquiry is 0808 800 5000.