The striker, a father of two boys, will help the charity fight abuse of children by promoting its campaigns and services, especially those supporting other fathers.
The charity hopes Rooney's support will encourage more boys to speak out about abuse or if they are struggling with bullying or to cope with depression.
Rooney's new role comes as it emerged that four times as many girls as boys are contacting ChildLine, with the number of boys calling the helpline falling by almost 10% last year.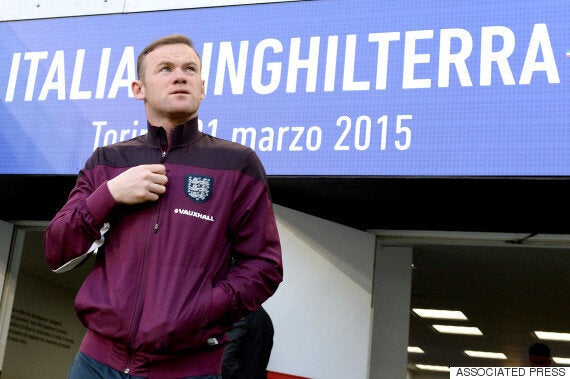 Speaking about his new position, Rooney, 29, said: "Every time I put on the captain's armband I'm filled with pride. I feel the same becoming the NSPCC's first ambassador for childhood and having the chance to help lead the fight for childhood.
"Being a dad of two young boys changes your perspective on everything. You never stop learning as a parent. It can be tough, and some parents need that bit of extra support.
"As a youngster I was lucky that my mum and dad always loved and supported me and my brothers. They helped make my dreams of becoming a footballer come true - I couldn't have done it without them.
"It upsets me to think that there are so many children damaged by abuse, or parents struggling to do their best but not able to give the kids the support they need."
Rooney spent time with the charity's staff and volunteers in Manchester, which he said was a "humbling" experience and left him wanting to help.
He added: "Every child has the right to try and make their dreams come true but unfortunately there are thousands out there right now in need of help. I hope I can help make my younger fans especially aware of the NSPCC and encourage them to speak up if they need help."
NSPCC chief executive Peter Wanless said: "Wayne shares our belief that childhood shapes who we become - but abuse never should.
"Awareness of child abuse has never been higher but we've also never had a better chance to tackle it. As our ambassador for childhood Wayne will help us reach more children and families than ever before. We're delighted to have Wayne on our team."