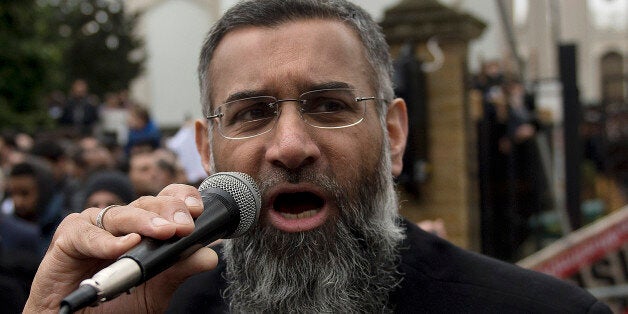 Controversial preacher Anjem Choudary has been charged by police with committing terror offences for supporting the so-called 'Islamic State' (IS) group.
Another man, identified as Mohammed Rahman, 31, faces the same charge.
The pair are accused of having supported the terrorist organisation IS, contrary to section 12 Terrorism Act 2000.
Choudary is expected to appear at Westminster magistrates court on Wednesday at 2pm.
Both him and Rahman were arrested by specialist anti-terror police force SO15 in September last year on suspicion of being members of IS. They were released and have been on police bail since then.
Sue Hemming, head of counter terrorism at the Crown Prosecution Service, said: "We have concluded that there is sufficient evidence and it is in the public interest to prosecute Anjem Choudary and Mohammed Rahman for inviting support for ISIL, a proscribed terrorist organisation.
"Each man is charged with one offence contrary to section 12 of the Terrorism Act 2000.
"It is alleged that Anjem Choudary and Mohammed Rahman invited support for ISIS in individual lectures which were subsequently published online.
"The decision to prosecute was taken in accordance with the Code for Crown Prosecutors."