Legendary Daily Mail cartoonist Mac has divided opinion with his take on Cilla Black's death – after depicting the Blind Date star queuing outside the gates of Heaven while illegal immigrants fight to cross its border.
Mac's combination of the Calais migrants crisis and the sudden death of 60s legend Cilla has led people to criticise the Mail, and to question the true meaning(s) of the picture.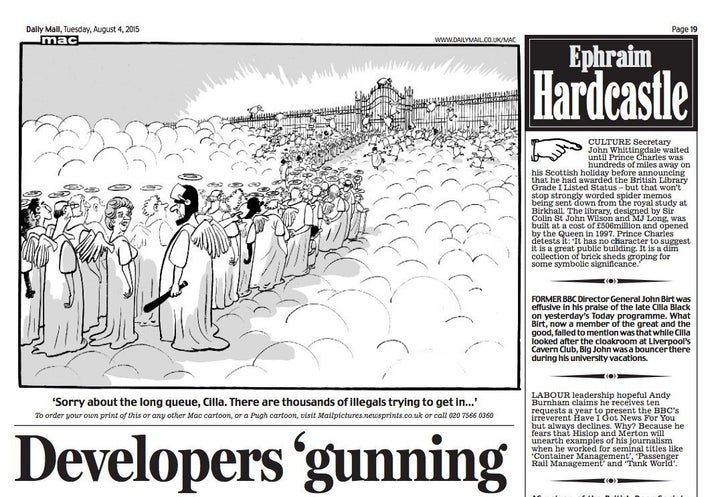 The cartoon was published in the Mail on Tuesday, 4th August
Mail readers were quick to air their disapproval of the cartoon, with one writing: "Too soon."


And perhaps less surprisingly, it earned highly negative reactions elsewhere on social media.
Yet for all the criticism of the cartoon, people pointed to other possible inferences.

As well as the fact Cilla died at her home in Spain.
But others sidestepped the controversy entirely, and instead pointed to fact the Daily Mail managed to merge two of its most read topics this week into one cartoon.
Popular in the Community