While we were introduced to a dozen new anxious Bakers, the rest of the show's magic ingredients were all intact. These were the highlights for me, please join in with yours in the comments box below...
The delight on Mary Berry's face when she learned about Mat's Gin and Tonic Madeira Cake. Shame there wasn't enough actual Gin in the cake for Mary's sensitive taste buds.
Mel and Sue's glee on seizing on the series' first available innuendo with the 'crack' that should be appearing on a Madeira cake. Can't blame them, really.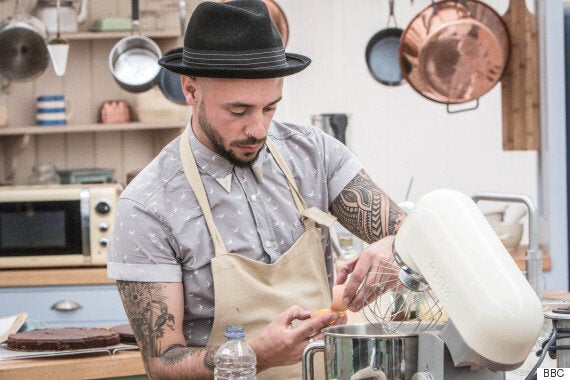 Poor Stu - "never really got started" according to Mary Berry, and didn't make it to Week 2
The inevitability that, despite Alvin's attempts to hide his uneven walnut cake sponge layers, it would be the first thing Mary and Paul spotted. And yet, "nice and even" was the verdict, giving us the first big twist of the series. Those producers know what they're doing!
Paul being so nice when Dorret started to panic about her Black Forest Gateau. "You've got hours," he told her. Not that it helped her much, poor thing.
Sue Perkins getting her wrist slapped when she tried to shoot the breeze with prison governor Paul. Apparently, jokes about security don't go down well with the off-duty officer. Not sure we'll be hearing many more prison gags. That's Ms Perkins told!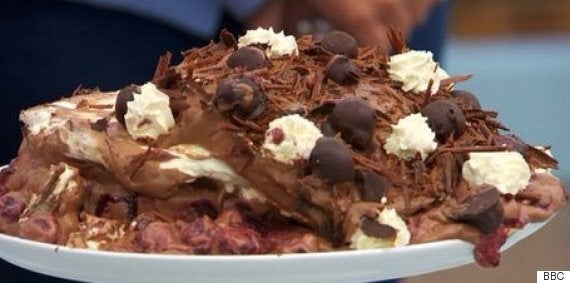 Oh dear, Durret - how did you escape eviction from the tent?
The nation's collective panic when Dorret spontaneously headed to the fridge with her Black Forest gateau. Didn't she WATCH last series? Sure enough, this escapade ended in tears and a big floppy mess that Mary and Paul tried to be kind about.
Every time Sandy spoke. Self-deprecating but with a twinkle in her eye, she's already won Favourite At Show for me.
The word 'ganache' returning to public consciousness after a year away, and making us all armchair patisserie experts again, for a few delicious weeks, anyway.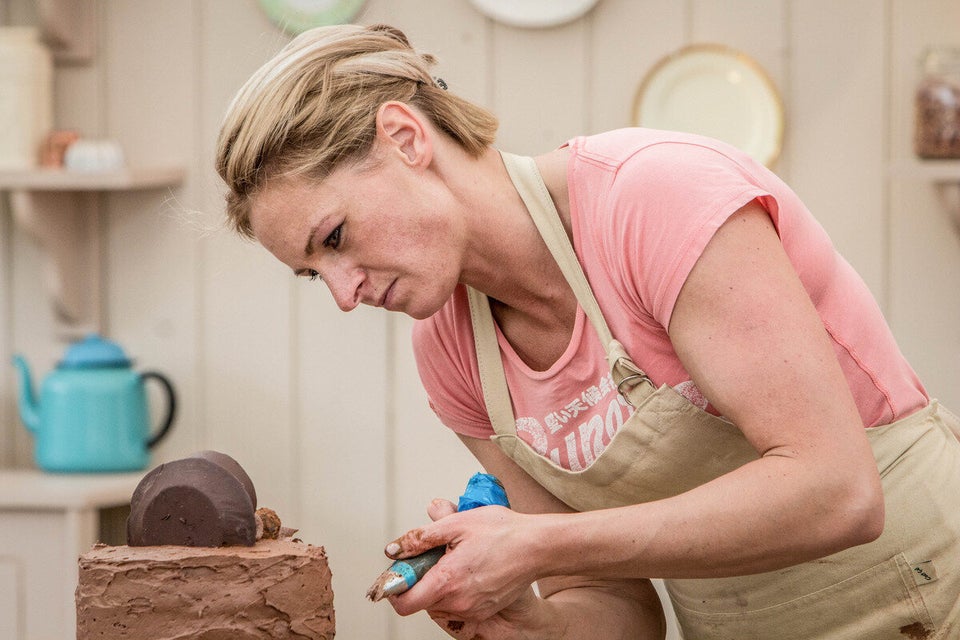 Great British Bake Off Episode 1
Did the right person win this week? Marie - undoubtedly. Did the right person go home? Arguably, because it meant Durret escaped despite her Black Forest disaster, while Stu had to tip his hat, bid farewell and head back to his bandmates. As Mary Berry put it sagely, "he never got started."
Who do you think should be crowned this year's Great British Baker? Remind yourself of this year's original lineup below...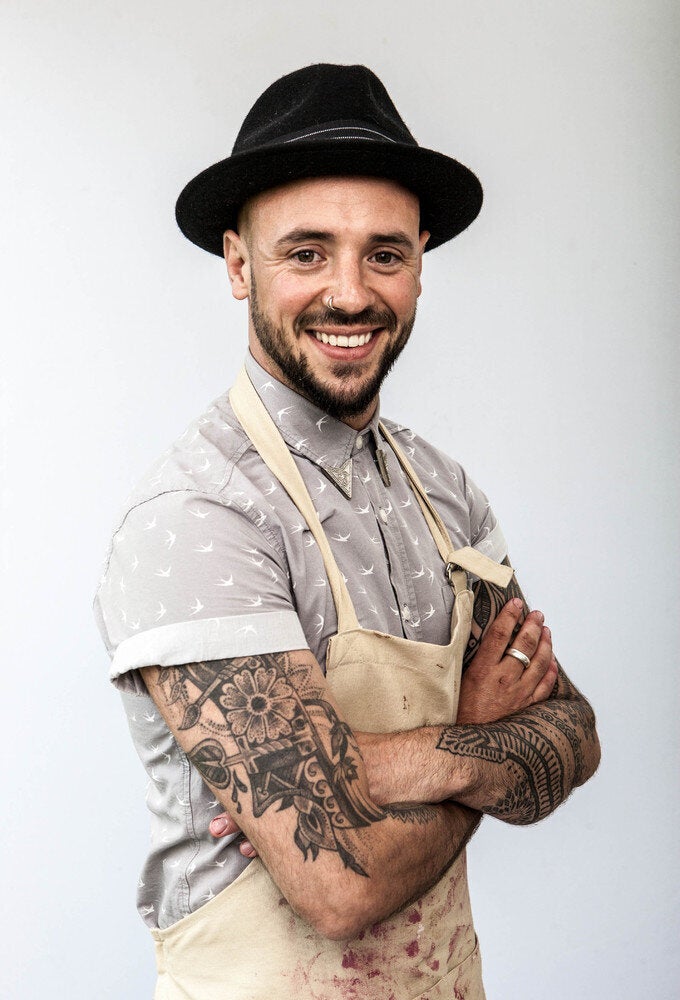 'Great British Bake Off' 2015: Meet The Contestants