Choosing a university course can be difficult, but for students going through Clearing who often haven't even visited the university or college it's an even bigger decision.
Careers Adviser Nick Hynes from the Exam Results Helpline gave us his top tips on how to handle the Clearing process: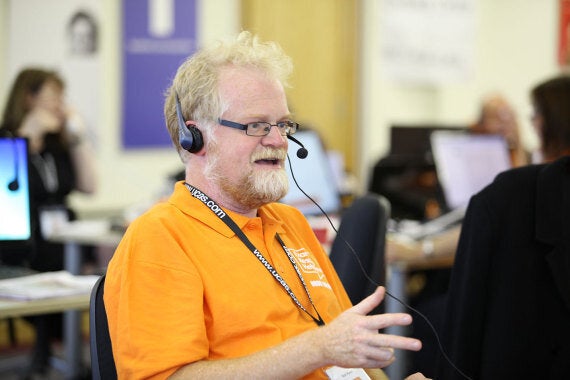 Careers Adviser Nick Hynes from the Exam Results Helpline
* Take your time: There is no rush to make any quick decisions. Clearing doesn't even open until the afternoon and so this gives you time to reassess and have a good think about what you want to do before you start the process.
* Searching for courses: The first place to start is with the UCAS search tool. When you select where you normally live along with 'Clearing 2015', you'll be shown all the available courses. The Telegraph will also publish all Clearing vacancies on Thursday 13 August and Saturday 15 August.
* It's good to talk: Calling the universities and colleges you're interested in during the day to discuss the course is vital. If you are sufficiently well prepared and demonstrate your suitability and passion for the subject, you may receive a verbal offer which you can confirm later.
* Confirmation of Clearing place: If the university confirm that they'll accept you, you can then add the choice in Track in the 'Your Choices' section. Don't forget that you can speak to as many universities and colleges as you like in Clearing, but you can only add one Clearing choice at a time – the one you want to accept.
* Visit the uni - If it is at all possible during this process try to have a look around the university or college offering a clearing place before committing to it.
* Acceptance: If the uni has offered you a place, they will update your status in Track to show you've been accepted. Congratulations you can now get ready to go to uni and start your chosen course!
* HELP!: If you need any help at all during this process don't forget to call the Exam Results Helpline on 0808 100 8000. The careers advisers at the end of the phone are highly experienced and will be able to guide and support you through the process. No question is too small!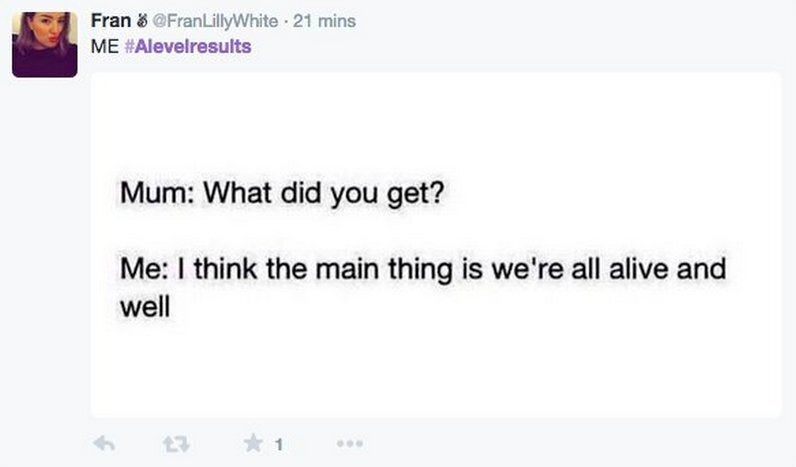 Funny A-level tweets
Popular in the Community