He's known for taking care of his looks - which might be why crowds failed to recognise Cristiano Ronaldo in a busy Madrid street when he disguised himself.
The Real Madrid star underwent a makeover, complete with long hair, greying bristly beard and a padded suit, leaving him barely unrecognisable.
Then, complete with a canine companion, Ronaldo took to the street of the Spanish capital's Plaza del Callao, where he showed off his football skills.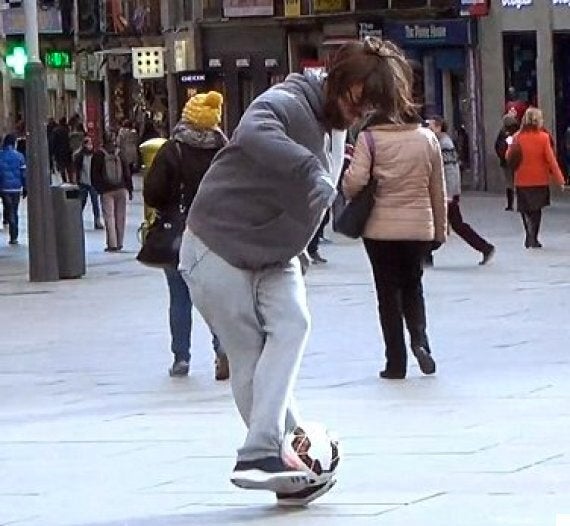 An unrecognisable Ronaldo shows off his skills
In a video clip, Ronald, who also captains the Portugese national team, can be seen engaging with passers-by, trying to get them to join him in a kick-about - and unsurprisingly even asking one woman for her phone number.
Eventually he reveals his true identity to a young boy, peeling off his prosthetics and wig and presenting him with a signed football.
As the 30-year-old gives the stunned child a hug, passers-by suddenly realise the star they had been ignoring and swarm around him, snapping pictures on their phones.
That's the last time we ignore a street performer…