A dad has made the sweetest gesture for his deaf six-year-old daughter by getting a cochlear implant tattooed on his head so she doesn't feel different.
Charlotte Campbell, from New Zealand, had her first implant at the age of four after her parents discovered she was "profoundly" deaf in her left ear and has a condition which limits the ability to transmit sound to her brain in her right.
Charlotte's father, Alistair Campbell, has no other tattoos and completely shaved his head to get his first one.
Although Campbell's letting his hair grow back, he said he'd shave his head again any time his daughter wanted to see the tattoo.
Unlike hearing aids which make sounds louder, cochlear implants do the work of damaged parts of the inner ear (cochlea) to provide sound signals to the brain.
When Charlotte saw the tattoo, Campbell said she giggled, touched it and told him it was "cool".
It received nearly 64,000 likes in one day and has been shared 2,700 times.
Kim Durham commented: "That's parenting done right".
Others said: "Massive respect," and "He's a superdad! Well done to him."
Charlotte's mother told the NZ Herald she wasn't surprised when they found out their daughter had to have a hearing aid.
Her own mother had a cochlear implant, and her son Lewis, eight, has to wear hearing aids too.
She hoped her daughter's second implant, which she had put in her right ear recently, would further "enhance her life".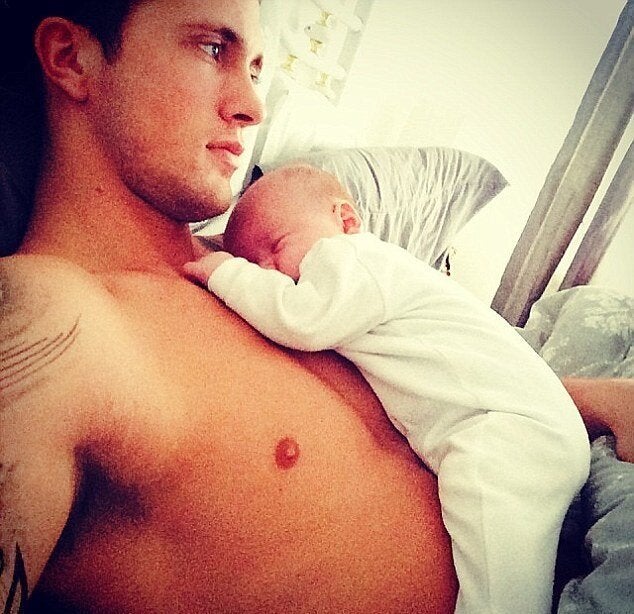 Celebrity Dads And Their Children