It comes after the French mastiff was found buried up to her neck on waste ground in Carrieres-sur-Seine, west of Paris, on Saturday.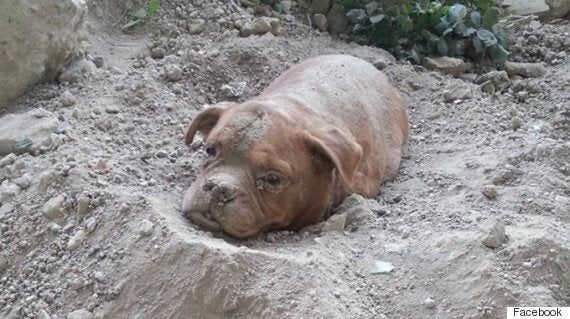 The 10-year-old French mastiff was found buried up to her neck on Saturday
He said: "Only her head was visible and it was difficult to see given the amount of earth covering her."
The "shocked and dehydrated" dog was rescued and taken to a veterinary clinic.
France 24 writes the 21-year-old owner has been traced and arrested and that his explanation that the animal had run away was deemed "not very plausible."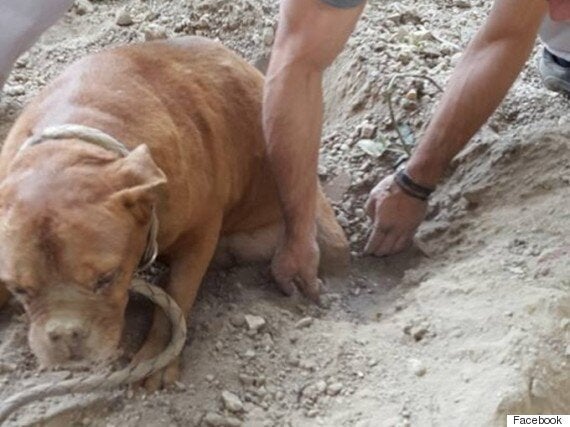 The man was photographed freeing the dog with his bare hands
A source close to the investigation said: "The dog is more than 10-years-old and suffers from arthritis. It's difficult to imagine her running away."
The channel adds the owner will face trial for animal cruelty.
The online petition set up in response to the discovery is calling for him to receive the maximum sentence of a two year prison term and a fine of up to €30,000.
You can add your name to it here.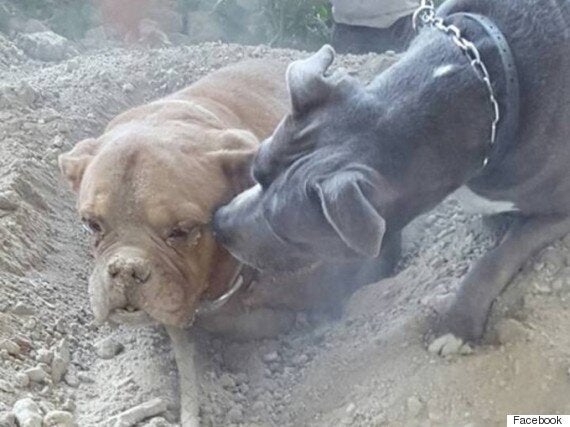 The mastiff's rescuer was walking his own dog when they discovered her