The barrister who dropped the criminal case against the brothel keeper at the centre of the alleged Sir Edward Heath child abuse cover up has insisted that his decision had nothing to do with the former prime minister.
Nigel Seed QC said police told him that brothel owner Myra Forde was planning on making allegations that she had supplied Heath with male sex workers, but "that didn't make any difference" to his decision to drop the case.
Instead, Mr Seed, who is now a judge, said he dropped the prosecution against Ms Forde in her 1992 trial at Winchester Crown Court because of a lack of witnesses.
The Independent Police Complaints Commission is investigating whether charges against Ms Forde, who ran a brothel a mile from Heath's home in Salisbury, were dropped because of a threat that he "may have been involved in offences concerning children".
Mr Seed's comments come after Ms Forde, 67, released a statement saying she did not have any knowledge of the former prime minister and did not threaten to expose him as a client.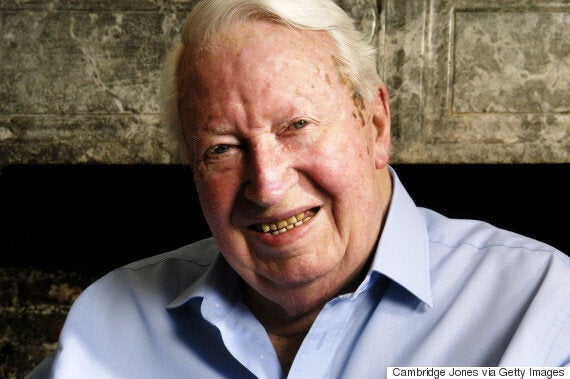 "I was informed by the police that this was because the defendant, who had been on bail, had let it be known that if the case progressed as far as her having to give evidence she intended to allege that she had provided rent boys to Edward Heath."
He said: "I know for a fact that the case was not dropped because of Edward Heath, it had nothing to do with him," adding there was "certainly no conspiracy by police officers".
Gloucestershire Police said on Thursday that it had received an allegation against the former prime minister.
The complaint has been passed to Operation Hydrant, a national hub overseeing inquiries into historical child sexual abuse around the country.
Thames Valley Police said it has "received information" which is being investigated "following recent media coverage in relation to historic allegations made against former prime minister Edward Heath".
Detectives in Wiltshire, Kent, Jersey, Hampshire and London are also looking into abuse allegations.
North Yorkshire police said it is checking its records for any mention of Sir Edward after a photograph emerged of him meeting Peter Jaconelli, a suspected paedophile and friend of Jimmy Savile.
However, the force stressed it is "not currently investigating any complaints linked to Edward Heath".