British inventor Colin Furze's latest creation will definitely make sure your children get out of bed in the morning.
Furze, whose YouTube channel features his crazy inventions, was asked by Taylors of Harrogate to create a wake-up device to match their "high voltage coffee", and boy did he deliver.
He wrote on the video: "Any parent knows that trying to get your little ones out of bed in the morning is one of the most stressful aspects of daily life, which is why this amazing invention could make for a tempting addition to many households!"
Instead of getting children to test it out, Furze decided to demonstrate himself.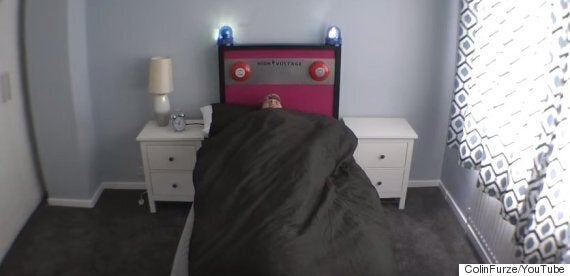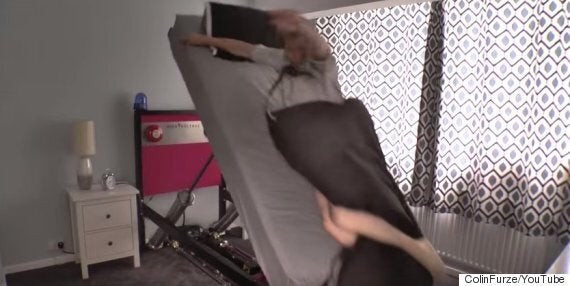 The ejector bed is definitely not for the faint-hearted (or for smaller rooms as it would probably send your child flying into the wall).
As soon as the alarm sounds, the springs get straight into action and are pushed up making the bed slide forward and Furze is ejected out.
The inventor also shows an additional way to use the ejector bed - turning up the voltage.
This time he is practically thrown out of his bed onto the floor.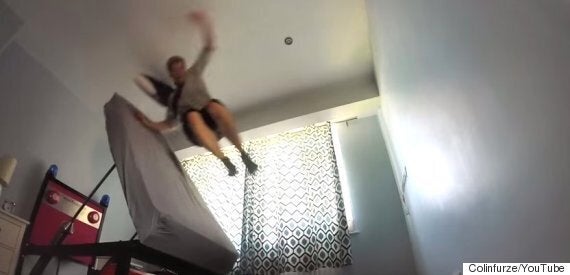 Furze has shared a video explaining how he came up with the idea and actually managed to make the bed.
Is it available to buy in the UK? Well no, at least not yet.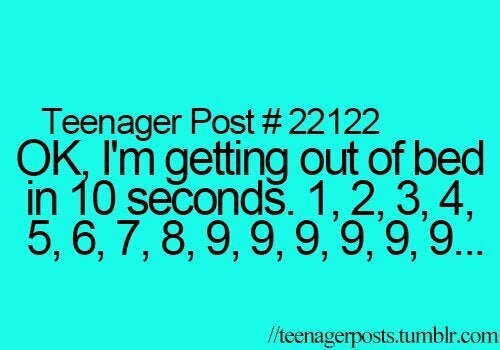 Teenager Posts Of The Week (03/16/2014)