Women usually get to break the news that they are pregnant to their partners, but in this pregnancy announcements video a dad turns the tables on his wife by telling her that they have a baby on the way.
Sam and Nia already have two children and frequently post vlogs on their American YouTube Channel, which has 162,000 subscribers.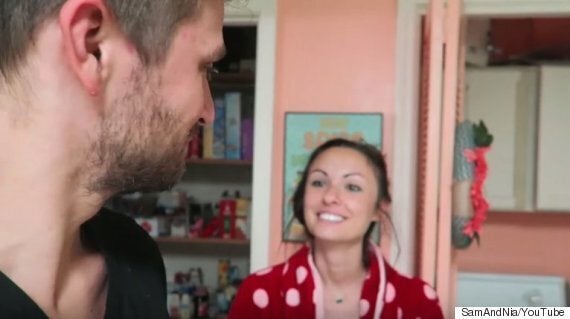 In their latest video, dad Sam tells the camera he had an inkling his wife was pregnant after she text him saying her period was late.
He says when his wife goes for a wee in the night she never flushes the toilet so she doesn't wake up the baby.
To find out if his suspicions are correct, Sam buys a pregnancy test and goes to the toilet in the morning to do the test, adding the seriously sweet comment: "I hope, I hope SO bad she is pregnant."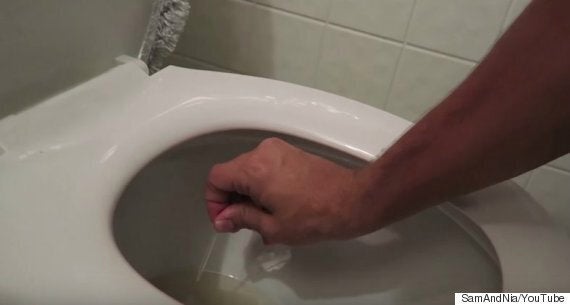 Sam then live vlogs his reaction to the result as he finds out he was right - his wife is pregnant.
Desperately trying hard to keep quiet (as his wife thinks he's "going for a poop") he repeats the phrase "oh my gosh, oh my gosh" when he sees the two lines appear on the pregnancy test.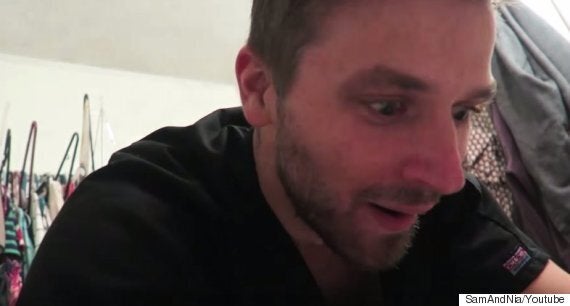 After managing to contain himself, Sam goes downstairs to his wife and two children who are sitting down to breakfast.
When he breaks the news Nia's reaction is amazing and will give you goosebumps.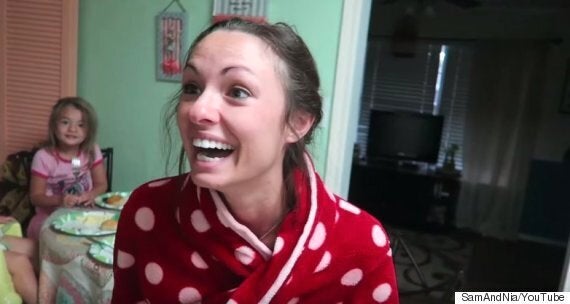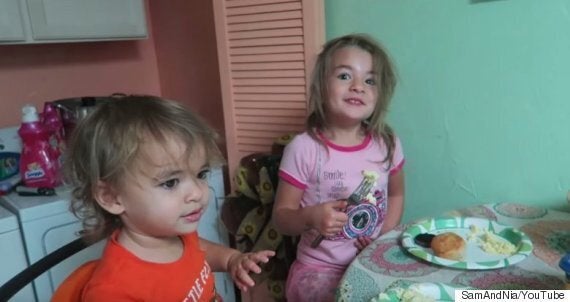 The couple admit at the end of the vlog they were worried they would't be able to have another baby as they had been trying for a while.
According to WGN TV, to be extra safe and make sure the test wasn't incorrect due to water dilution from the toilet, Nia took a second test at the end of the video, which confirms she is pregnant.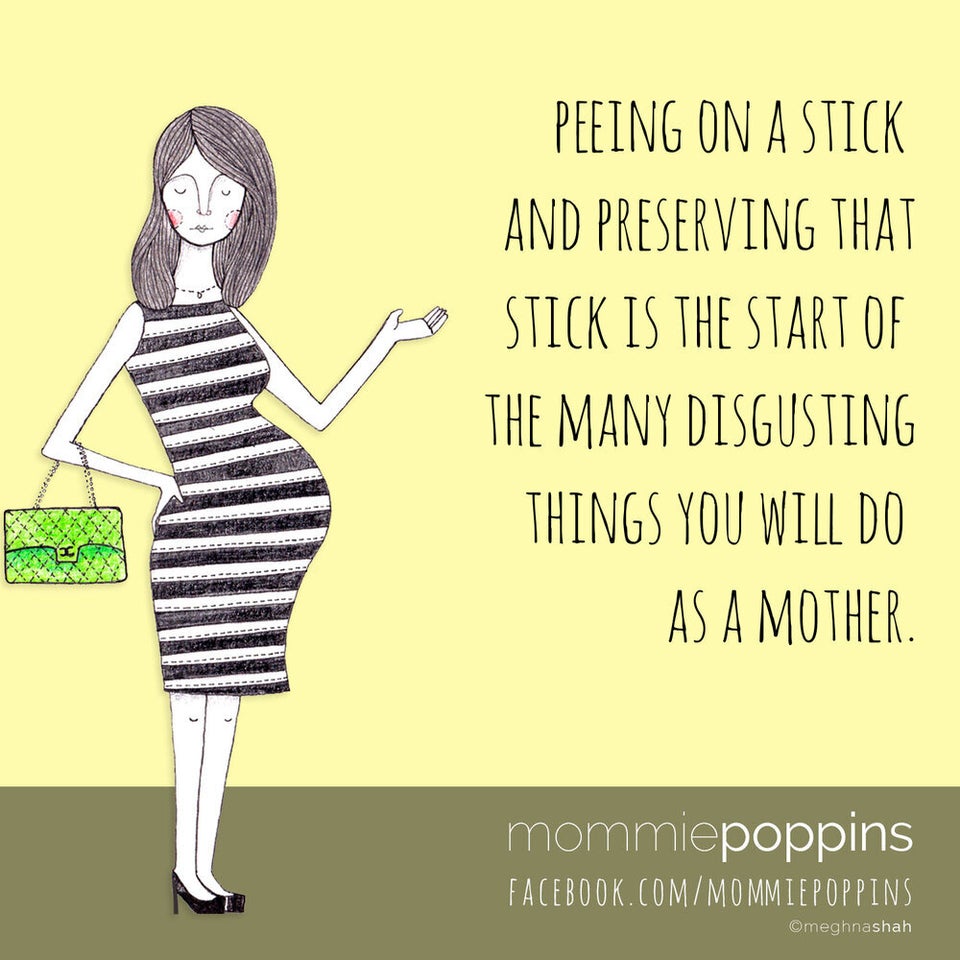 Pregnancy And New Motherhood Memes