The Met's top police chief was affronted when he was asked about the number of ethnic minorities in the force, taking aim at critics who "never know" their own levels of diversity.
Talking to LBC's Iain Dale on Thursday, the police commissioner said he thought the force had a "pretty representative workforce", adding: "But there's no doubt it could be better too."
The police chief said that 12% of police officers are from ethnic minorities and asked the LBC presenter how many the station had.
Mr Dale replied that he did not know.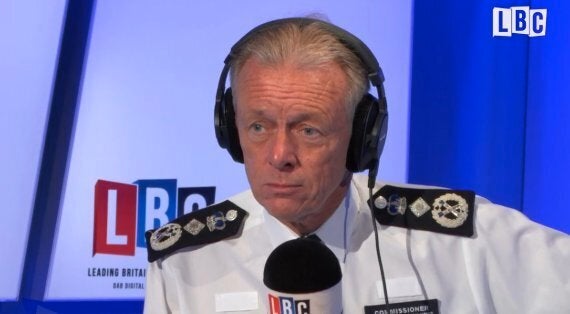 To which Sir Bernard said: "No, I didn't think you would have, nobody ever has. I bet people like the BBC they, sort of, ask all these questions, but when you ask them what's yours they never know."
The police chief was frustrated that critics and the press who question the Met on diversity fail to address diversity within their own workforce.
He said: "I'm trying new things, and people like yourself, or people like, you know, commentators generally, say I don't like all these ideas. But, what's theirs?"