The B52s made a name for themselves for being flamboyant - none more so than singer Kate Pierson - so it should come as no surprise that her wedding was a fabulously colourful affair.
The singer and keyboardist tied the knot with longtime girlfriend, Monica Coleman, in Hawaii over the weekend. Pierson, 67, shared a few beautiful snapshots of shiny happy people holding hands at the ceremony, on her Facebook page.
Pierson wore a Norma Kamali parachute dress, with a pink overskirt ruched up to show a white slip and Coleman went for a white and grey floor length high street option from All Saints.
Not many grown women can pull off baby pink (especially combined with fire engine red hair), but Pierson has been breaking the fashion rules for years and as always she's done so with aplomb.
Both women were adorned with celebratory leis - flowered garlands presented as a token of affection in Hawaii.
The couple were joined at the wedding by pop songstress Sia and her husband Erik Anders Lang, while B-52's frontman Fred Schneider reportedly served as the best man.
The star's rep told E! News that Sia performed Crush Me With Your Love, a tune she wrote for Pierson's solo album, Guitars and Microphones, which dropped earlier this year.
No word yet as to whether a narwhal showed up.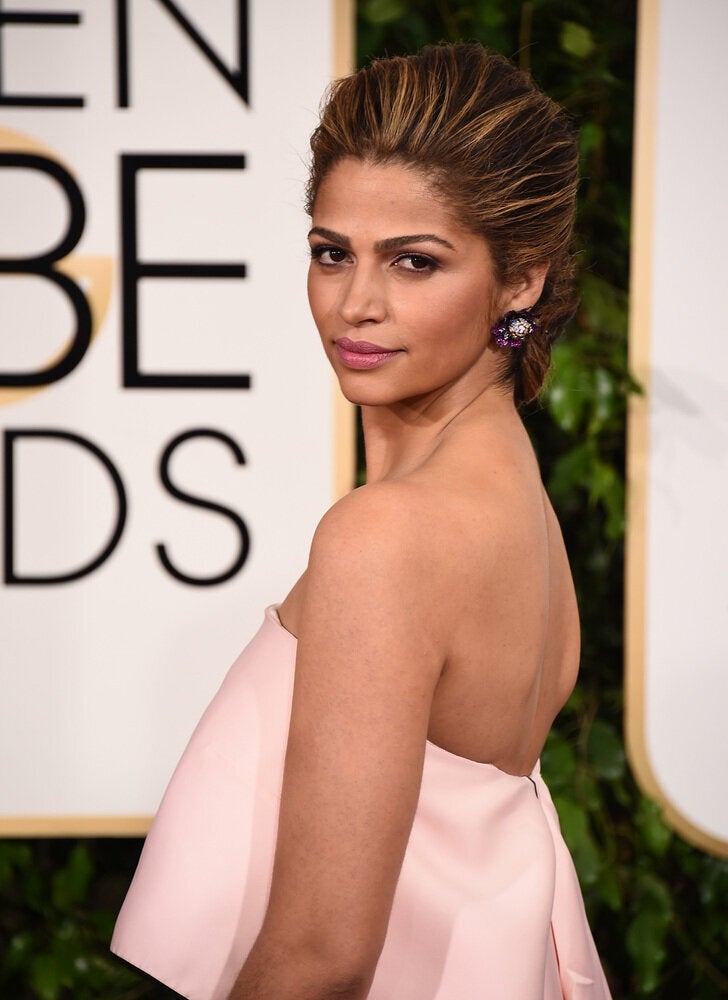 Wedding Hairstyle Ideas